MyBook Heroes has been on our radar for some time now. This local company, based in Cyprus yet distributing books worldwide, writes, illustrates and creates personalised books for children.
And in addition to this? The thing that we LOVE most about MyBook Heroes? They have given themselves an important mission: to enable and guide each and every child to trust in themselves and their innate abilities!
Research has shown that having an understanding of certain core skills early on in life, leads to successful and happier lives at an older age.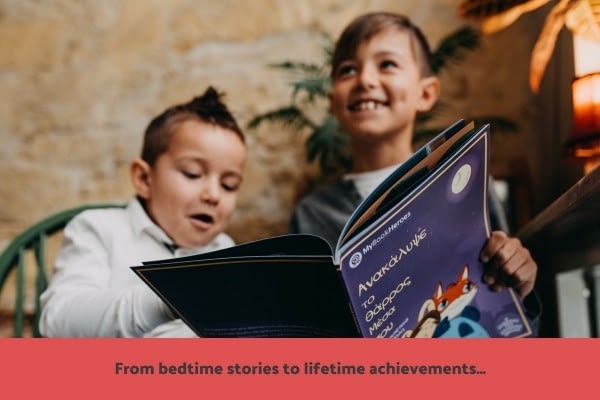 Each book, created with love and filled with fun and excitement, also has an important aim at its core – to build confidence; determination or courage in the child reading the book. This child is the central character in their personalised book and, more importantly, the hero of their own story!
With a seamless platform that allows parents to fully customise their choice of book and preview the entire book online before ordering, creating the best present for your child could not be simpler!
Delivered locally within 3 days of ordering and with an exclusive 10% discount using our special Mums in Cyprus code << MIC10 >> on every order you make, we think these books tick a lot of boxes to make them the pretty perfect gift!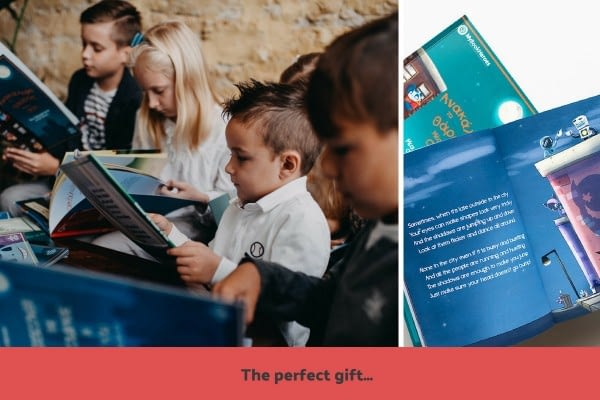 Read on to hear from company founder, Maria Lavithi, on what makes her books so special…
8 reasons why your child needs to be a MyBook Hero!
Before we go any further we would like to thank you for reading this, and for taking the time to explore the things that can make a huge difference to your child's self-confidence. We could start with the obvious, which is the amount of love we pour into making our books! But allow us to dig a little deeper and explain why our books are seriously the best books for your children.
Our mission is simple yet extremely important! We want to guide children to trust their abilities as early on as possible in life.
We want children to grow up and be confident, well-adjusted joyful people who dare to live life!
And so, without further ado, here are our 8 reasons why:
1. The personal aspect…
In every single one of our books YOUR child is the hero!
You get to choose the avatar; give it your child's name; choose their favourite cover; pick a language and write your personal dedication at the front of the book.
The era of personalised books is now! There are many reasons why these books are selling like crazy, and one of them is that children connect easier with the book and are more likely to read it… Let's admit it, how cool is it to be the hero of your own story?! I wish I had had these books growing up!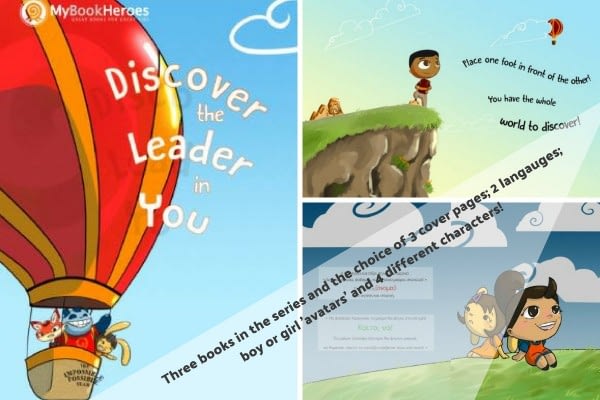 2. Those all important life skills
Our magical recipe for success!
Have you ever wondered why academic achievement is not always the best predictor of success in later life?
Each and every one of our books has at their core an important life skill! Unfortunately, these skills are not being given the emphasis they deserve at school and kids are finishing their school careers without the critical skills they need in order to succeed in their personal and professional lives!
We know that books can shape our brains from an early age, which is why we design and write every book with the single yet important mission to empower your child!
4. The vibrant illustrations
Our team is made up of parents themselves… we know what our children like!
Our illustrations are alive with original and interesting creatures! There are even hidden objects for your child to find in every book! Vibrant colours, original characters, and fun settings will let your child's imagination soar!
4. The connection they make with their book
The connection children create with their personalised books is amazing! It makes all the difference to see yourself as a hero on the pages of the book in front of you!
We continuously hear from parents how their kids feel closer to the books; how proud they are to see their name in the book and how much faster they engage with the story. They also appear to remember the plot and the message of the story that much easier!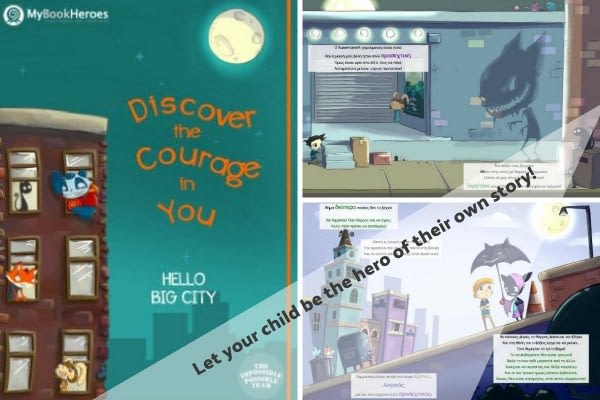 5. The "WOW" factor that they are the hero of their own story!
This may have become a clichéd phrase but it is still true… not all heroes wear capes.
We know that each and every one of us has a hero inside. Given the right nurturing and the right support, that hero can shine!
We want children to understand the power they have over their own lives and that ultimately they are responsible for the outcome of their own real-life story.
This is an extremely powerful message to grasp even as adults. But the sooner we start, the better chance we give our children to be the best version of themselves.
6. The rhymes
You will have fun, we promise! When it rhymes, you can't help but want to read the books again and again!
Rhymes are proven to help children develop cognitive skills and strengthen their communication, language and literacy skills. They also improve brain and general memory skills.
7. The personal dedication
Your words matter to your children even if sometimes it seems like they are not listening!
Information overload can happen to anyone one of us. So imagine your best advice and expression of love saved forever at the back of our books. They can always go back and reread that special wish or advice – they will know that you will always be there and how important you believe it to be that they follow their dreams. Those words from you will make a difference one day, we promise!
8. The belief that WE have in the MyBook Heroes books
This is a personal reason for us but it makes a difference for you to know it. These books are not a product of a nameless corporation… These books are a product of love and hope. The entire team has dedicated over a year of no salaries and no safety nets to create these books because we truly believe that they need to be available to all children!
Make sure to take advantage of your exclusive MiC member discount on every order you make at MyBook Heroes. Buy small. Buy local. Remember your code << MIC10 >> and claim it here.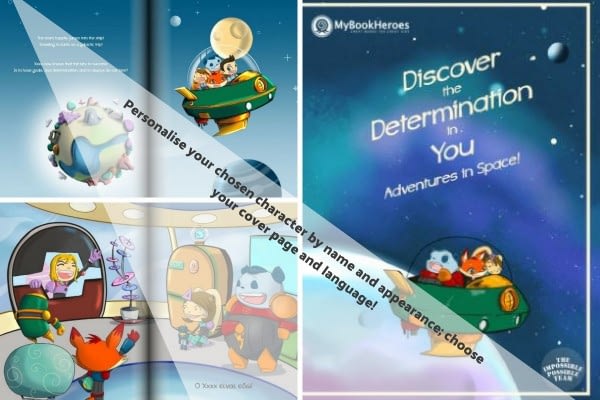 Go to the MyBook Heroes website >>