Charitable organisation caring for the poor of any race or religion
St.Catherine's Agapi Cyprus offer services for the support, welfare and human rights to the disadvantaged and cooperate with other persons or organisations promoting similar objectives.
A group of volunteers, lay parishioners of St Catherine's church who have worked together for 5 years, the group are a 10-member Board, and 20 founding members supported strongly by about 50 regular volunteers and donors.
The organisation operates the AGAPI Migrant Centre in Limassol, situated at Zenonos 10. They provide groceries currently to 250 poor families per month, approx. 1,000 persons, and offer free clothing, free legal or administrative advice regarding status and welfare, free Language, IT, Sewing classes and Arts & crafts. They also run free Arts & Crafts groups, organise fund-raising events, and operate the AGAPI Charity Shop on St. Andrew's Street.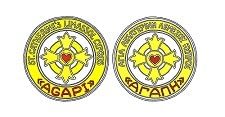 P.O.Box 50101
Limassol 3601
Tel 25212221