Support and education around the subject of birth
Birth Forward is an islandwide non-profit Organisation, which provides support and education around the important subject of birth.
Our mission is to connect the parents and health professionals to promotes Evidence Based Medical Practices and European Standards which are all supporting natural birth when possible.
We are the first organisation in Cyprus which bridges the whole spectrum from preconception to pregnancy to birth to early years of parenthood. Our goal is for parents and health professionals to be empowered, feel respected, supported and be able to make their own informed choices. We want every child to be born into this world getting the absolute best start in life.
Conception to Birth We can provide advice and support for all stages of your pregnancy and ensure that you have all the information you need to plan the labour you want.
New Family First time parents or not, there's always new challenges and we can inform you on everything from child development to breastfeeding
Connecting Communities We aim to provide easy access to the best services and events in your area and give you the chance to connect with specialists and other parents at our open meetings.
Το Birth Forward είναι ένας μη κερδοσκοπικός οργανισμός σε νησιωτικό επίπεδο, ο οποίος παρέχει υποστήριξη και εκπαίδευση γύρω από το σημαντικό θέμα της γέννησης.
Η αποστολή μας είναι να συνδέσουμε τους γονείς και τους επαγγελματίες του τομέα της υγείας με την προώθηση των ιατρικών πρακτικών βασισμένων σε αποδεικτικά στοιχεία και των ευρωπαϊκών προτύπων τα οποία υποστηρίζουν φυσικά τη φυσική γέννηση όταν είναι δυνατόν.
Είμαστε η πρώτη οργάνωση στην Κύπρο που γεφυρώνει όλο το φάσμα από την προκαταρκτική έως την εγκυμοσύνη μέχρι τη γέννηση και τα πρώτα χρόνια της μητρότητας.
Στόχος μας είναι οι γονείς και οι επαγγελματίες υγείας να είναι ενδυναμωμένοι, να αισθάνονται σεβαστοί, να υποστηρίζονται και να είναι σε θέση να κάνουν τις δικές τους ενημερωμένες επιλογές. Θέλουμε κάθε παιδί να γεννηθεί σε αυτόν τον κόσμο να πάρει το απόλυτο καλύτερο ξεκίνημα στη ζωή.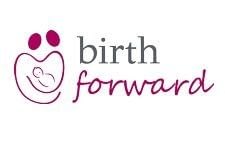 Contact
Tel: 99361863