Promoting integral human development, social justice, and sustainable social systems
Kinonia Caritas Cyprus was originally founded to provide support to Cypriot refugees fleeing the North during the Turkish invasion of Cyprus in 1974 as well as to refugees from the Lebanese Civil War. In 1986 it was officially registered as an association and continued offering its services for several years.
Since 2011, Caritas Cyprus was reactivated, operating under a new structure to respond to humanitarian issues on the island through localized parish initiatives and cross-island sectors of work with the most vulnerable and marginalized.
Caritas Cyprus is part of Caritas Internationalis, a confederation of over 160 Catholic organisations who are working at the grassroots level in almost every country of the world.
 Mission: work for a better world for those living in poverty, the oppressed, and the vulnerable. Inspired by Christian values, they work with all who are marginalized, regardless of race or religion.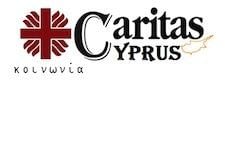 8 Saint Marona Street
Nicosia 1010
Tel 22 662606