Specialises in prenatal and neonatal screening programs across Cyprus
With its headquarters in Limassol and screening branches in all other towns, the Center is committed to the field of preventive paediatrics through specializing in prenatal and neonatal screening programs, which are all offered free of charge to the public.
The Center's annual budget is partly covered by a government grant and largely through private donations offered by individuals, companies and organizations in addition to the fund-raising events organized by the Society of the Friends of the Center for Preventive Paediatrics.
Established in 1988, the Center is governed by an 11 membered board who serve its needs voluntarily. Amongst the board members are those who also serve on the Theotokos Foundation's board, others of varied professional backgrounds and the current president of the Pancyprian Gynaecological and the Pancyprian Paediatric Societies.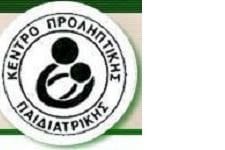 Stratigou Makriyianni 1
Limassol 3022
Tel 25 818787