Working to secure the rights of Autistic people in order to ensure a better quality of life
The main purpose of the Cyprus Autism Association aims to guarantee the right, lifelong, for access to education and treatments that autistic people are in need of. The Association has been working with great success since May 2004 in Limassol, the first specialized intervention center for rehabilitation, training, treatment, protection and employment for children and adults with autism syndrome.
The Autism Association was founded in 1990, and is recognized by the state as a charitable non-profit organization. They are a member of Autism Europe and the World Autism Organisation.
In January 2009 an identical center in Pafos was created to serve people with autism in Paphos and one year later, an identical center in Nicosia for serving people with autism in the province of Nicosia was set up.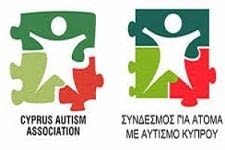 Distomou 15
Limassol 3022
Tel 25 343461
Mail autisticassociation@cytanet.com.cy and Website http://autismsociety.org.cy/