Association for the prevention and handling of violence in the family
The Association for the Prevention and Handling of Domestic Violence is concerned with matters dealing with prevention, repression and handling of domestic violence and child abuse. Their mission is to help people to change their lives, maximizing every possible source of help.
Vision:
National Center providing preventive services of domestic violence.

Support and protection to receivers of violence.

Support and guidance to users of violence.
Services include:
1440 Helpline
– Counseling support for domestic violence issues concerning you or other people.
– Information on other services related to domestic violence issues.
– Information about your legal rights and choices in order to find the best possible solution for you.
European helpline 116 000 
Addresses exclusively cases of disappeared children. Staff is trained to provide support to parents of missing children, to receive important information from citizens about a missing child and contact the related services.
European helpline for children's and teenager's support 116 111
Exclusively for children and teenagers until 18 years of age. The helpline 116 111 is free of charge and provides you the opportunity to talk anonymously about any subject that concerns you, and runs under the principles of privacy and confidentiality.
Creation of a more humane society through the goals of:
Prevention of domestic violence.

Provide direct help to people experiencing or exercising domestic violence.

Provide shelter and protection to victims of domestic violence.

Provide information and support to battered women through counseling.

Provide theoretical and practical training to people who are interested in offering their voluntary help.

Provide information and raise awareness to competent authorities and citizens about the social phenomenon of domestic violence.

Locate shortcomings and weaknesses in legislation and formal procedures and submit suggestions to the related national services in order to undertake correctional measures and develop a wider policy of domestic violence.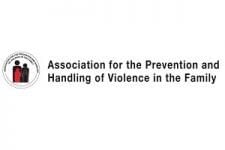 178 Kyrenias Avenue
Platy Aglantzias
Nicosia 2112
Tel 22339001