Association defending the rights relating to sexual health and reproductive life
The Cyprus Family Planning Association (CFPA) is a voluntary, non-governmental and non-profit organization founded in 1971. The Association is a member of the International Planned Parenthood Federation (DOOP) since 1972. The primary goal of the Association is to defend the rights of all people, especially youth, on issues relating to Sexual Health and reproductive life.
It offers high quality informational, educational and counseling  services, as well as programs for sexual and reproductive health and rights. The CFPA is staffed by committed, qualified and experienced volunteers and staff.
The Association is active as a member of civil and non-governmental, networks and committees, at local and international level. Specifically, it belongs to the following networks.
Cyprus:
National Commission for HIV / AIDS
National Machinery for Women's Rights
General Advisory Board of the Youth
Youth Council
Cyprus Volunteerism Coordinative Council
Advisory Committee on Violence in the Family
Committee for the Promotion of Sexual Education in Education
National Committee on Population and Development
Group of Experts on Coordination of Action to Combat Human Trafficking and Sexual Exploitation of Minors
Europe:
ASTRA Youth – Youth Network for Sexual and Reproductive Health in Central and Eastern Europe and the Balkans
You ACT – European Youth Network for Reproductive Health and Rights of Young People
Aids & Mobility Network – European Network for HIV / AIDS and mobile populations
AIDS Action Europe – European Network for HIV / AIDS
YSAFE – European Youth Network for Sexual Information in Europe (Sexual Awareness for Europe)
European Society of Contraception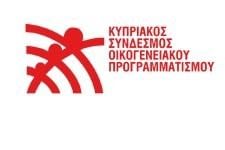 Ezekia Papaioannou 27
Nicosia 1311
Tel 22751093