If you've been following our recent activity over on the MiC Magazine you will have seen a number of posts about Karma WaterShops, local providers of high quality air, water and shower filtration for your homes and sole distributor in Cyprus of the renowned and trusted UK-manufactured Doulton® ceramic water filters.
If you'd like to know more about why it is important to filter your home water, in order to provide your family with clean, safe and pure tap water, click here.
Perhaps you're more interested in learning more about how installing a home water filter can significantly cut down your environmental footprint by drastically reducing your plastic bottle usage? If so, you can read about that here.
During this hot weather, maybe you'd like to learn more about how to keep an eye out for dehydration in your children and better still, how to prevent it? Yes? Then click here.
If you've already read all these informative posts and now you'd like to claim your 20% discount voucher, redeemable on ALL Doulton® filters at Karma WaterShops, then click below: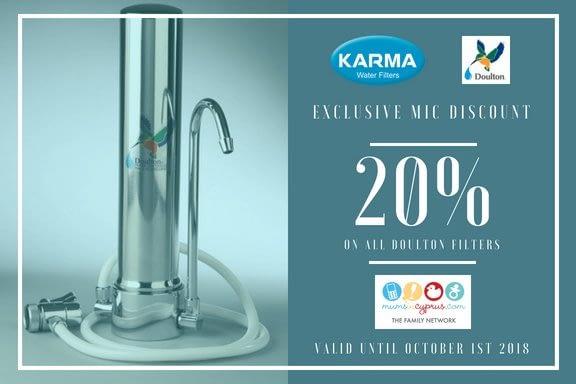 CLICK HERE TO DOWNLOAD YOUR PERSONAL DIGITAL VOUCHER
Vouchers are valid until October 1st 2018 in ALL Karma WaterShops nationwide and can be presented in print OR digital form.
Click here to find your nearest Karma Water branch.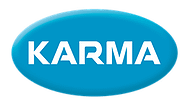 Doulton® ceramic counter-top filters are long-lasting, a breeze to install and uninstall yourself and just as importantly, they are low-cost – making them an ideal water filtration solution for your home.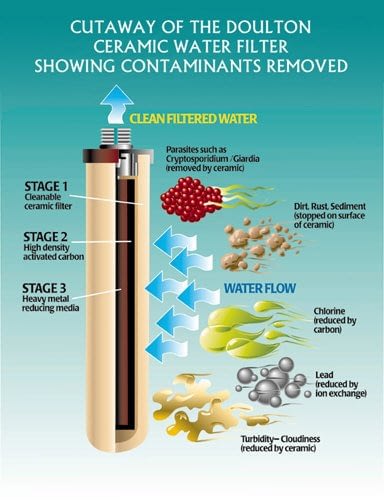 The Doulton® long-life ceramic filter candles are easy to clean, use and maintain and they have an anti-bacterial matrix integrated, which inhibits bacterial growth on the filter. Unique to Doulton® filter elements, a micro-biological sealing mechanism gives unrivalled protection and the activated carbon block is very effective at removing chlorine, parasites and contaminants from water.