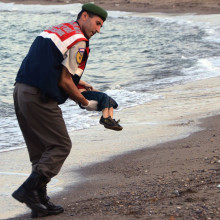 Little Aylan is only one of many who did not make it…
"Helping Those Little Children Who Are Caught In The Crossfire Of War and Incompetent Leadership" is a great initiative which deserves supporting.
I know Arthur personally and can vouch that his campaign is genuine.
If you can't donate, then please share.
We CAN make a difference. And we MUST.
Thank you.