The end of the holidays and the start of a new school year (for some children, their very first) can also bring forth anxieties and fears (and not just for our kids!). A change in schedule, a new school, a new class and perhaps the need to make new friends, can all lead to understandable worries and troubles.
The team from MyBook Heroes has written an interesting blog about how to help our kids overcome their fear of the unknown and to break the association between the two.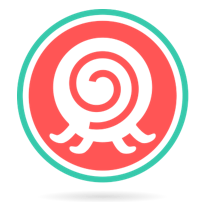 All kids experience fear because fear is attached to the 'unknown' and when we are little the whole world is 'unknown'. Let's guide them to face their childhood fears head on, and develop the courage they need to live the best life possible. We certainly need to help them avoid the habit of thinking that if something is 'unknown' it means it is bad.
Do your children have fears that you're having trouble helping them overcome?
Here are some good questions to initiative playful constructive conversation with them. These questions should be asked in a way that opens up the conversation. Below are some examples:
What makes you happy?
What is your favourite thing to do? Why?
What scares you? Why?
Using a variety of questions in these conversations will allow your child to speak freely without thinking there is a problem.
We also suggest that you share your own answers to the above questions, and make this a conversation.
Your children love learning more about you!  
What are the most common fears for children, and what is a quick smart suggestion to help our little ones?
The Dark
Monsters
The Weather
Bad Dreams
Strangers
Change
Doctors and Dentists
Loud Noises
MyBook Heroe's Founder and CEO, Maria Lavithi, used her own experience with her young daughter to develop a story which helps children to overcome their fears and discover the courage in themselves.
This particular book was designed, with the help of certified child psychologists, and focuses on the idea of the 'unknown' being the source of fear. It is a magical story, showcasing your own child as the main hero overcoming fears of the unknown, in a fun, creative and daring way! Friends help each other to feel courageous and monsters end up becoming our best friends!
It definitely puts all monsters and fears to sleep!
And always remember, ever fear they overcome is a cause for small celebration and an opportunity to verbally congratulate their bravery.
Let's raise the next generation of courageous little heroes!
Remember, as a Mums in Cyprus member, you get 10% off ALL orders you make from MyBook Heroes!!! Just follow this link >> HERE and make sure to use your EXCLUSIVE MIC DISCOUNT CODE << MIC10 >>
You're welcome! 🙂
The team at MyBook Heroes has created a campaign this month, aiming to promote kindness as a virtue that everyone should have, including children. We came up with the #CallForHeroes campaign to both reward the real heroes in our lives and to set them as a good example to others, by communicating their act of kindness on thei blog.
The MyBook Heores team is giving all people the opportunity to thank the hero of their life – their idol and exemplar – with a short story that they we will upload on their blog and reward them with something special! 👍