Sending your child to a Waldorf school is beneficial, as Waldorf schools promote cooperation between the children, free – thinking and learning by experience. Waldorf schools are unique and if you ever visit a Waldorf classroom you will be surprised at what a Waldorf classroom looks like.
Imagine that some of the daily activities can be cooking, knitting and sewing.
Meet your child's needs
It is a fact that every child is unique and different, with needs that are particular to their style of learning. Waldorf education meets the children where they are developmentally, and addresses their emerging capacities for various skills and lessons.  Not every child learns by picking up a book and studying a lesson.  Not every child processes verbal directions – or written directions. Very few children learn by filling out worksheets.
Children learn by doing, feeling and thinking. In Waldorf schools, teachers educate children by presenting lessons, which address different modes of learning. Each of the lessons contains movement and the arts, resulting in a stimulation of  the child's intellect.
The unique feature of Waldorf is found in its philosophy, which tailors the curriculum to the stage of a child's development at various ages.  Children have different capacities for learning at different ages, and so we teach the child lessons they will understand, at the time that they will understand it.  We teach to the child – not to the test.
Develop critical thinking
If you send your child to  a Waldorf school, you do it because you value the benefit of your child being an imaginative, free-thinking person; open to new experiences and differing points of view.
You send your child to a Waldorf School because you value an education which teaches your child how to think – not what to think and not to think like everyone else.
You send your child to a Waldorf school because you value freedom in education – not conformity to testing standards.
For example, a child may experience pressure to join his classmates in teasing another student. This is the time for the child to decide to follow or not follow the behaviour. Sometimes children are rushed into taking a decision rather than given space to think in their own time before deciding.  In Waldorf schools we allow them to make decisions in their own time instead and be responsible for their choices, then we are equally helping them develop the feeling of responsibility and equality. Critical thinking empowers the children in a way that  enables them to face challenges in their future life.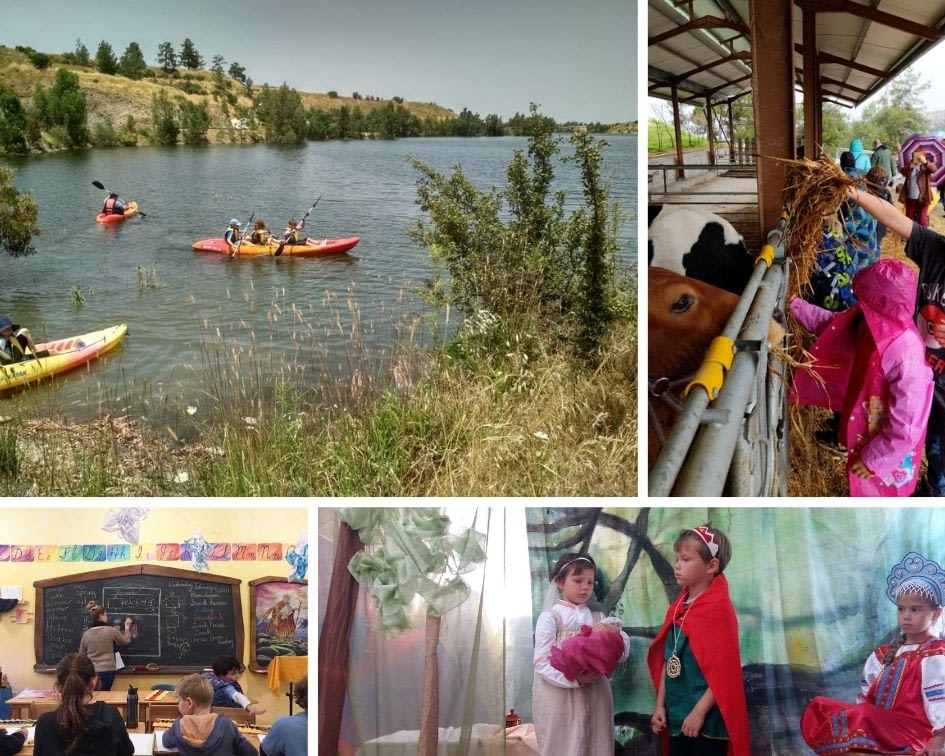 Limit technology
Have you ever imagined a school without computers? Waldorf schools do not use any computers or devices in primary school. The reason is that the Waldorf philosophy encourages contact with real people, in a real environment, in order to build a base of real experience. Therefore, computers are used only when it becomes developmentally appropriate.
It is a common belief in Waldorf schools that children learn better from experiencing the real world than watching a computer screen. Watching the cats, smelling the flowers, feeling the rain, listening to a duck's call and patiently watching a hen eat her food. Those things are far more interesting and more complex to a child than a computer world.
Sitting in front of a screen becomes a bad habit that also restricts the child from moving and acting in the real world. Waldorf students will not suffer from lack of exposure to computers when they grow up however, instead, they develop essential capacities of imagination, thought and will power.
But do not think that Waldorf teachers believe computers and devices are always inappropriate. As a matter of fact, in a Waldorf high school, you can find students building their computers. In keeping with the philosophy, this is the way to develop knowledge of computers and technology. These students also quickly master computer technology and go on to enjoy a successful career in the computers industry.
"Overall, Waldorf education let the children learn in their own time, when they are ready developmentally. In addition, children obtain strong critical thinking skills and they learn through real life and experiences, which is essential."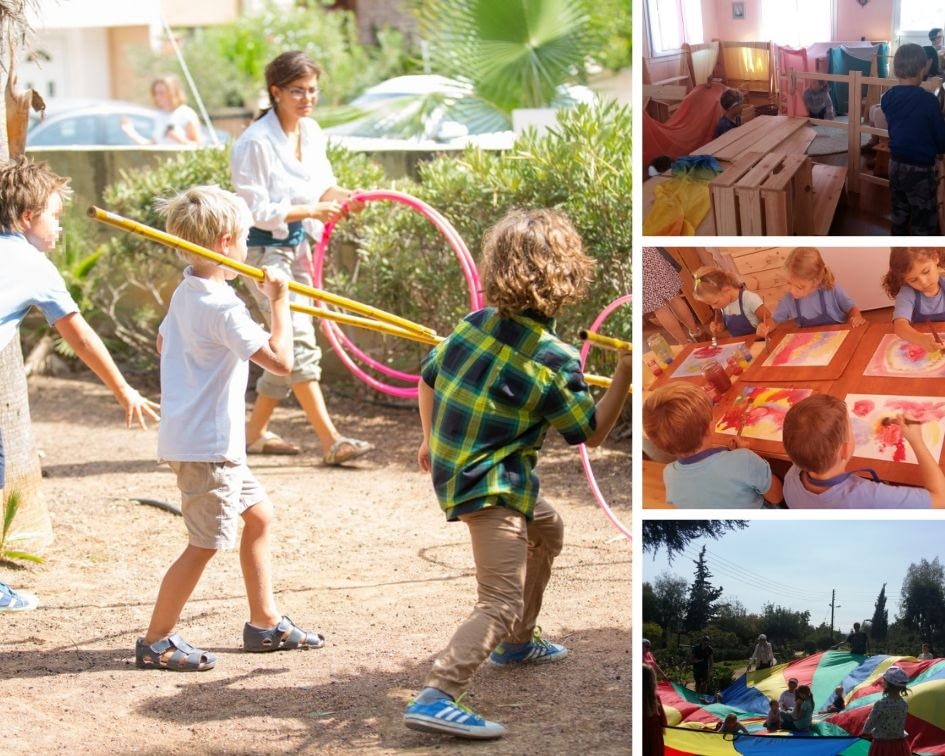 Come and see us!
If you are curious and would like to learn more about Waldorf Education, please send a direct message to our official Facebook page ,Waldorf School of Limassol. If you wish to schedule a meeting, please call us on 96 116120. We look forward to sharing our philosophy in more detail with you!