WHY
Why we do this
The aim of MiC's Mums2Be & Baby Day is to be a one-stop shop for pregnant mums and new parents to find a wide range of superb quality maternity, mum and new baby&toddler services and products available on the local market. Each year, we handpick a small number of companies to promote and share with you in an intimate setting, where you can browse at your leisure, chat with our exhibitors and stay on at the wonderful setting of the Londa Hotel for a relaxing drink on the veranda. We also have an entertainment corner, where your baby or toddler can also take a break and play, freeing up your hands while you walk around the expo.
WHAT
Local maternity, new parent and baby/toddler products on sale and display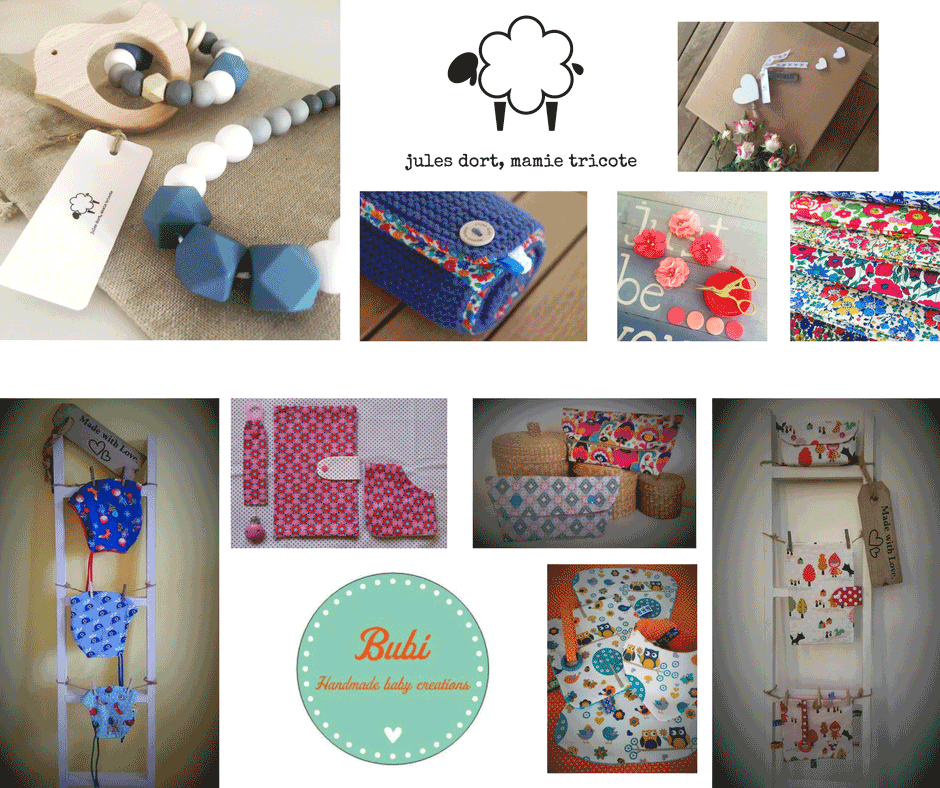 Bubi – Handmade Baby Creations and Jules Dort Mamie Tricot (Jules sleeps while Mama knits :-)) will be exhibiting their beautifully handcrafted products together at our expo.
Bubi makes little things for little people. All of their baby creations are 100% handmade with love. They have ready- and custom-made pillows available for order, nappy bags, toys, bibs, dummy clips, hats and more. You can choose the fabric and product and they will create it for you! They're a great place to order special personalised bundle-gifts for newborn babies and christenings!
You can find Bubi's facebook page here.
Jules Dort Mamie Tricot produces beautifully designed, gift and hamper ideas for minis and their mums – all handmade – all hand knitted. JDMT brings to you a world of beauty and poetry… A world which combines classic with modern and luxury with modesty. You can find them on facebook here.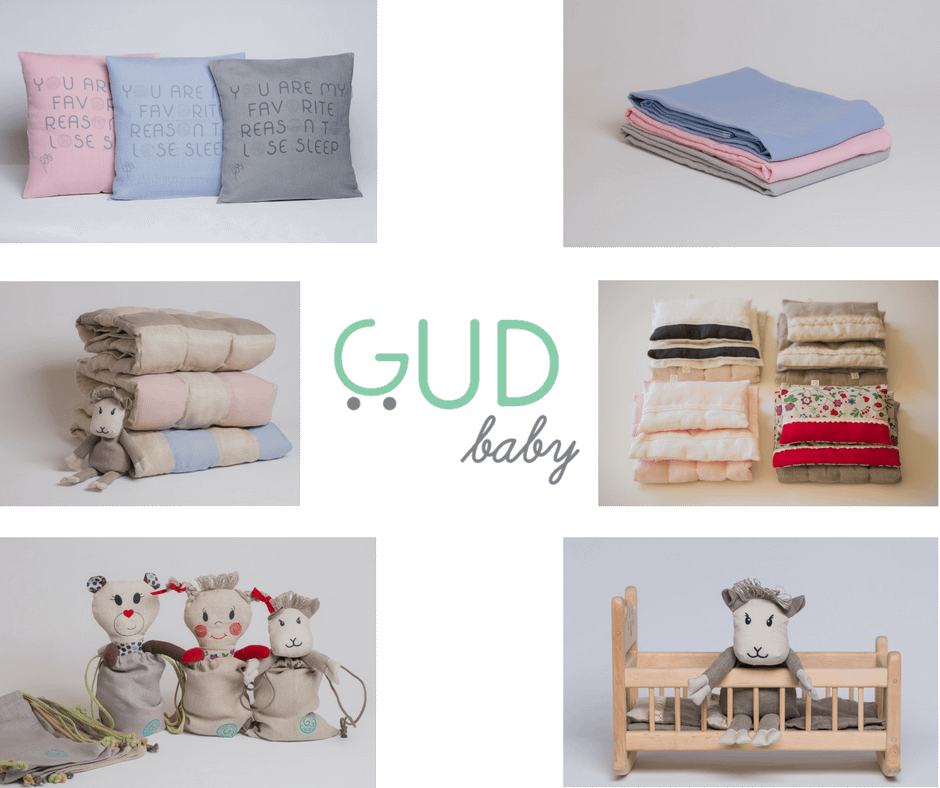 GUDbaby will be introducing their revolutionary cherry stone warmers – your baby will be snug as a bug in a rug with their warm and cosy GUDbaby's organic Bedtime Buddies. If you are looking for a safe and natural remedy to soothe your fussy baby, then look no more! Their organic cherry stone warmer is the perfect solution – every warmer comes with versatile microwavable heating insert that is filled with clean hollow cherry pits that retain the heat and deliver soothing warmth to your baby for instant relief from pain.
GUDbaby offers a wide range of designer linen beddings along with nursery accessories, wooden toys and more. Organic and chemical free, all of their products are made of natural materials. They've sourced the highest quality fabrics and fillings to ensure their toys and textiles are completely guilt free – giving everyone a good night sleep! Handmade with love.
GUDbaby's founder Asta and most importantly, happy mother of a beautiful little girl Aurelia, wants to protect the simplicity and joy of childhood with things that are enchanting, sturdy and safe.
She believes that whatever the product is, if it is made by hand, it is made with love.
At Be Classy, they appreciate quality and style bringing you the best brand in diaper bags that not only look like gorgeous handbags but also have tons of organisation and are 100% machine washable!! With items catered for all your baby and toddler needs, from back-to-work bags, bags for nights-out and bags even your kids will love! Fun prints, classy prints there is something for everyone!
You can find them on facebook here.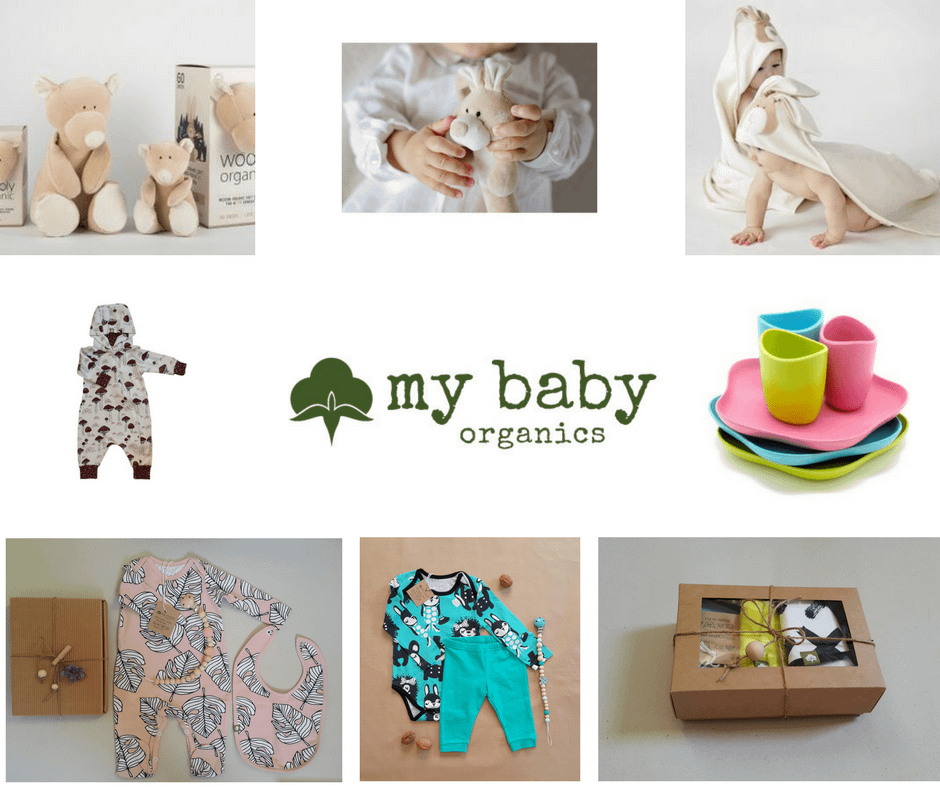 My Baby Organics  is a Cyprus-based family business which features an exclusive range of organic clothing for babies and kids up to five years old. They produce their own line of organic cotton clothes and at the same time, offer their customers a variety of baby related products from certified and highly acclaimed organic suppliers. My Baby Organics' mission is to create and sell products with a happy and ethical ecological history.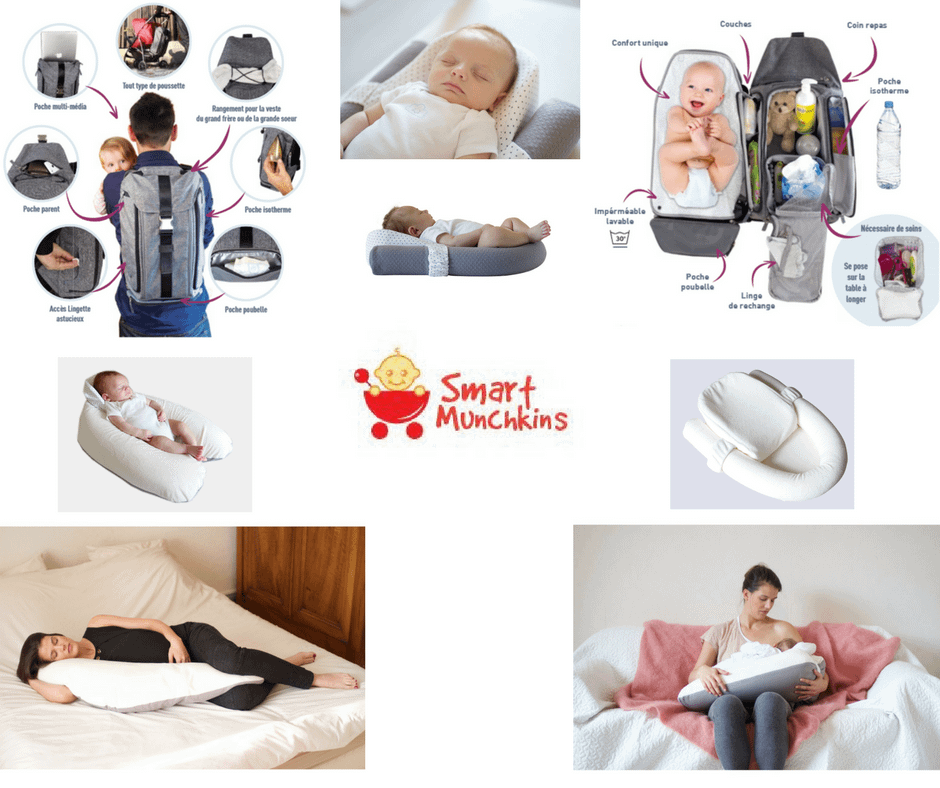 Smart Munchkins is an online shop that helps you as a young parent take care of your baby from before its born and through the first years of its life. In their store you will find hand-picked goods from manufacturers whom they have chosen for their innovative, stylish and practical designs and everything you need for the sound sleep, healthy development and yummy meals for your sweet munchkins. They will be bringing a carrier bag specifically tailored for Dads, the Nidoo newborn nest for sleep and proper development and the Toodoo maternity and feeding pillow, along with a few other carefully selected products.
WHEN and WHERE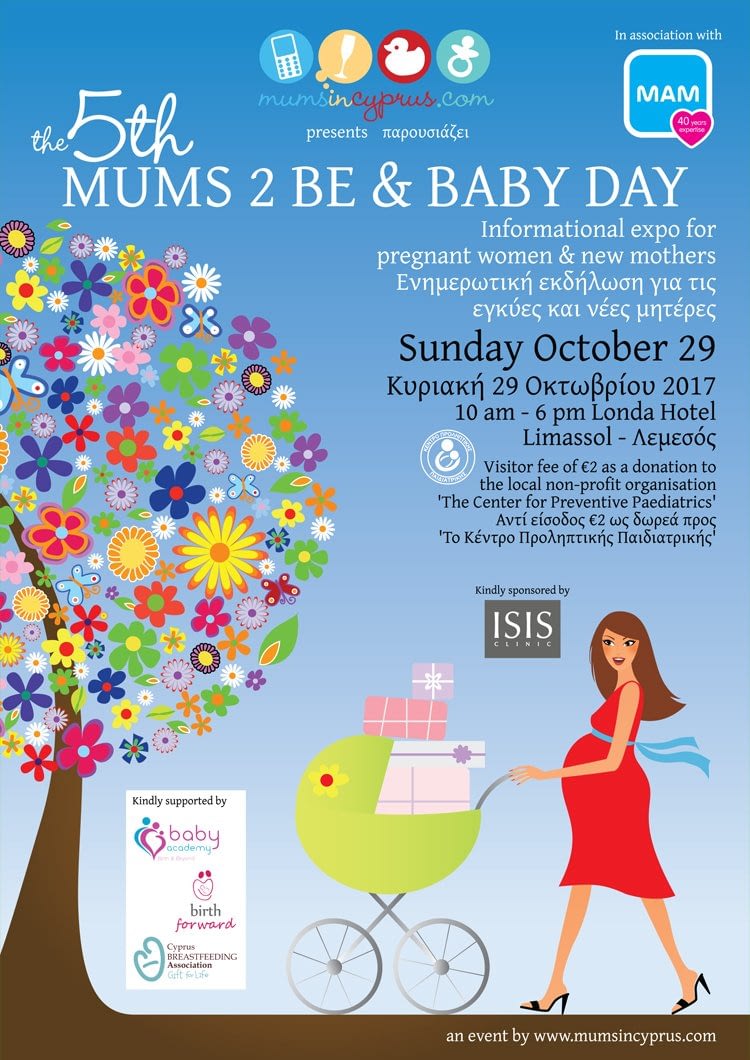 Click here to go to our Event page on MiC and on Facebook.
To read more about our Partners, MAM Cyprus and ISIS Clinic Nicosia, click here.
Click here to meet our Supporters, the Cyprus Breastfeeding Association, Birth Forward Cyprus and Baby Academy Limassol.
Click here to meet the women's health and baby development teams that will be there on the day who work locally in the areas of: Physiotherapy & Clinical Pilates; Birth, Baby & Family Photography; Baby Wearing & Baby Massage; Pilates & Yoga and Nutrition!