WHY
Why we do this
The aim of MiC's Mums2Be & Baby Day is to be a one-stop shop for pregnant mums and new parents to find a wide range of superb quality maternity, mum and new baby&toddler services and products available on the local market. Each year, we handpick a small number of companies to promote and share with you in an intimate setting, where you can browse at your leisure, chat with our exhibitors and stay on at the wonderful setting of the Londa Hotel for a relaxing drink on the veranda. We also have an entertainment corner, where your baby or toddler can also take a break and play, freeing up your hands while you walk around the expo.
WHAT
Local maternity, new parent and baby/toddler services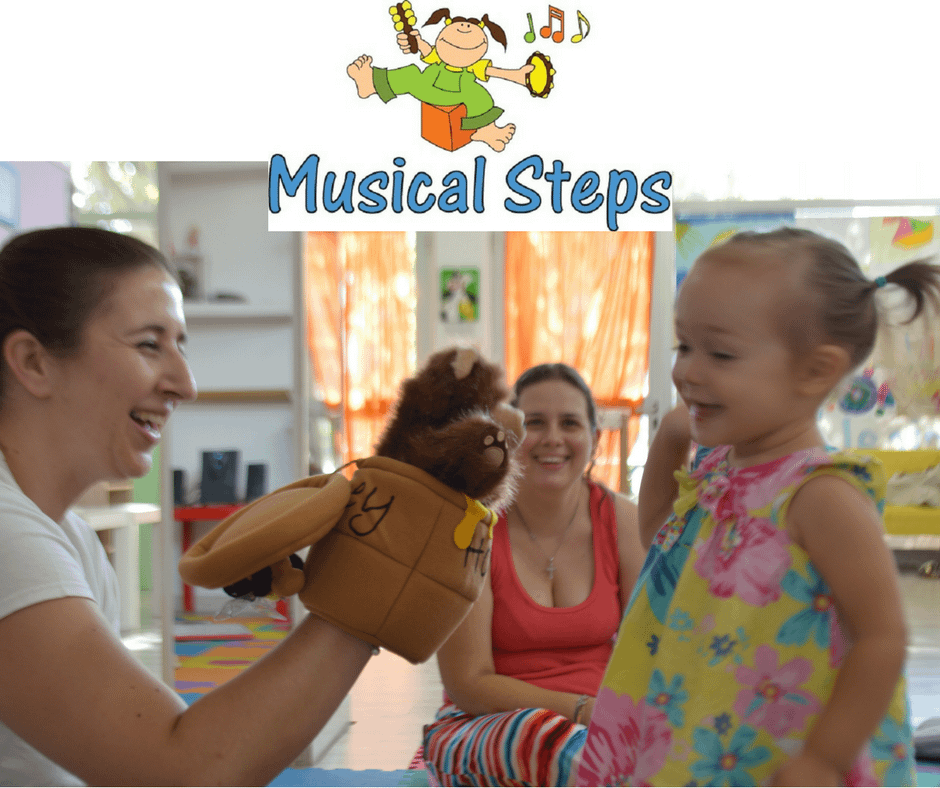 This year in our entertainment corner we are pleased to have with us the well known and respected Musical Steps Cyprus, who will be demonstrating their music and movement classes. We recently ran a feature on Musical Steps Cyprus "More than just Music" that you can find here. Musical Steps Cyprus hold classes for babies & toddlers along with their parents in Limassol, Nicosia and Larnaca, as well as various kindergartens and nurseries islandwide. Their classes are a great introduction to musical education in a relaxed and fun way, as well as boosting confidence, improving concentration and focus, while also promoting cooperation and interaction with other children. The parents often make new friends at the classes as well, in addition to gaining new parenting skills to implement at home.
You can find Musical Steps on facebook here and also here: www.facebook.com.boomwhackerscyprus
And on Instagram here: @musicalstepscy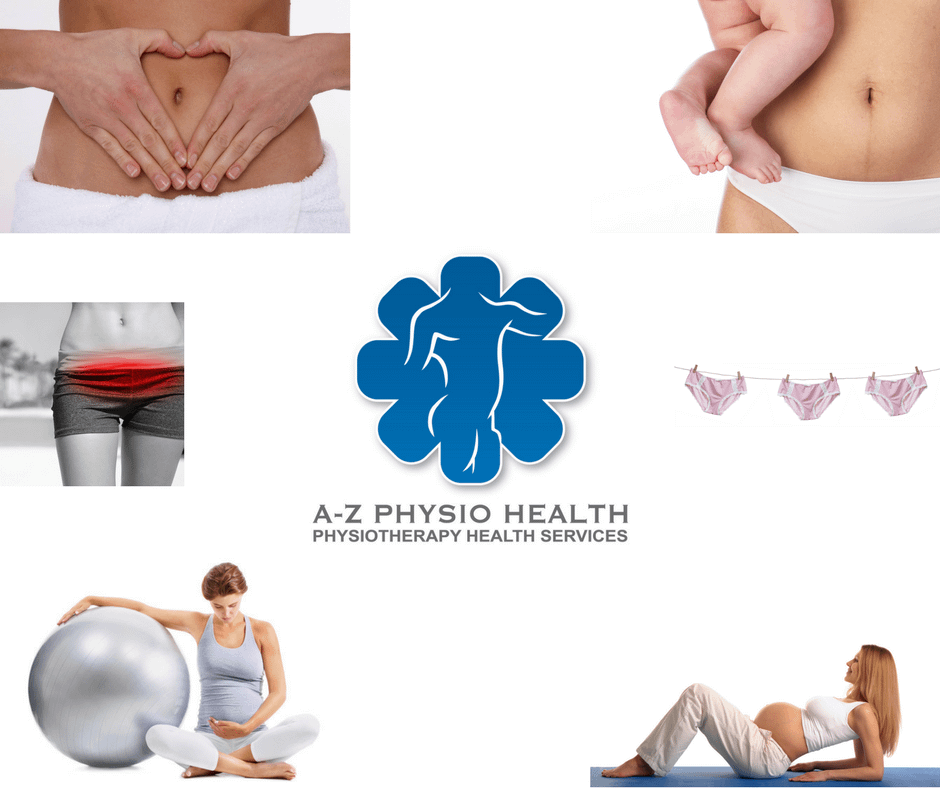 A-Z Physio Health is a leading provider of healthcare and injury rehabilitation in Nicosia and Limassol. Stefani and Maria, two Senior Physiotherapists at A-Z that will be at our event, both have a special interest in women's health physiotherapy, treating women who suffer from pregnancy-related musculoskeletal problems and antenatal or postnatal problems associated with pregnancy. They also offer Clinical Pilates during the pregnancy, ante- and post-natal period, especially when pelvic pain is an issue.
Pelvic Physiotherapy (PP) is focus on obstetrics, gynecology and promoting pelvic health. During pregnancy PP helps women adapt to their continuously changing postural, bio-mechanical, cardiovascular and respiratory conditions. With a specialist in-depth and individual approach help you safely begin or modify your exercise regime during and after pregnancy. During the childbearing year PP treats:
Pelvic girdle pain
Low back pain
Pelvic floor / perineum care
Incontinence
Rectus Diastisis Abdominis
Scoliosis
Preparation for birth and motherhood
Promoting breastfeeding
Relaxation
Safe return to sport post birth
Within gynecology, PP assesses and treats many pelvic floor issues, prepares women for gynecological surgery and aids their recovery and return to health. Some conditions that PP may help you with:
Incontinence (stress, urge, mixed, functional)
Weakness of the pelvic floor muscles
Overactive pelvic floor muscles
Preparing and training your pelvic floor for endurance sporting activities
Painful perineum
Pelvic organ prolapse
Recovery following gynaecological surgeries
You can find A-Z Physio Health online here; on facebook here and on Twitter here.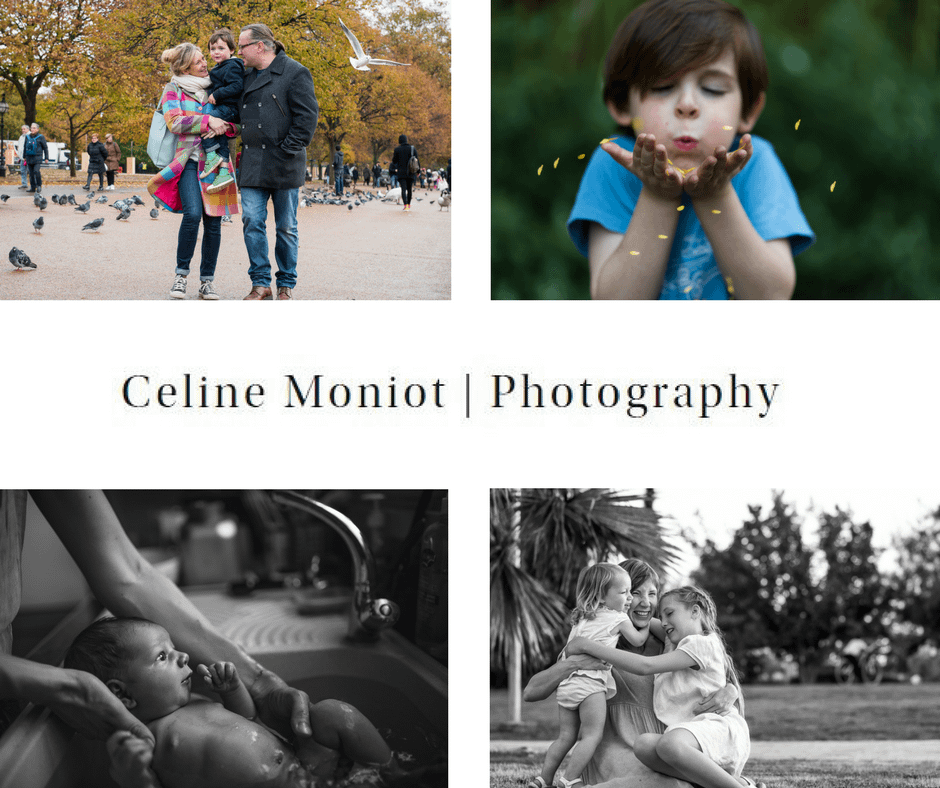 Celine Moniot is our chosen Birth, Baby and Family Photographer this year. Celine is a French photographer based in Cyprus specialising in family, kids and christening photography. Celine's philosophy is to shoot in an unobstructive and unconventional manner – her clients say she is like a fly on the wall – to capture candid photos that tell a story, that transport you back to That Moment and create beautiful everlasting memories. Celine pours her heart in to every photograph she takes to bring honest real emotion – photos that look and feel like you and are full of life.
You can find more of Celine's work on her website here and on her facebook page here.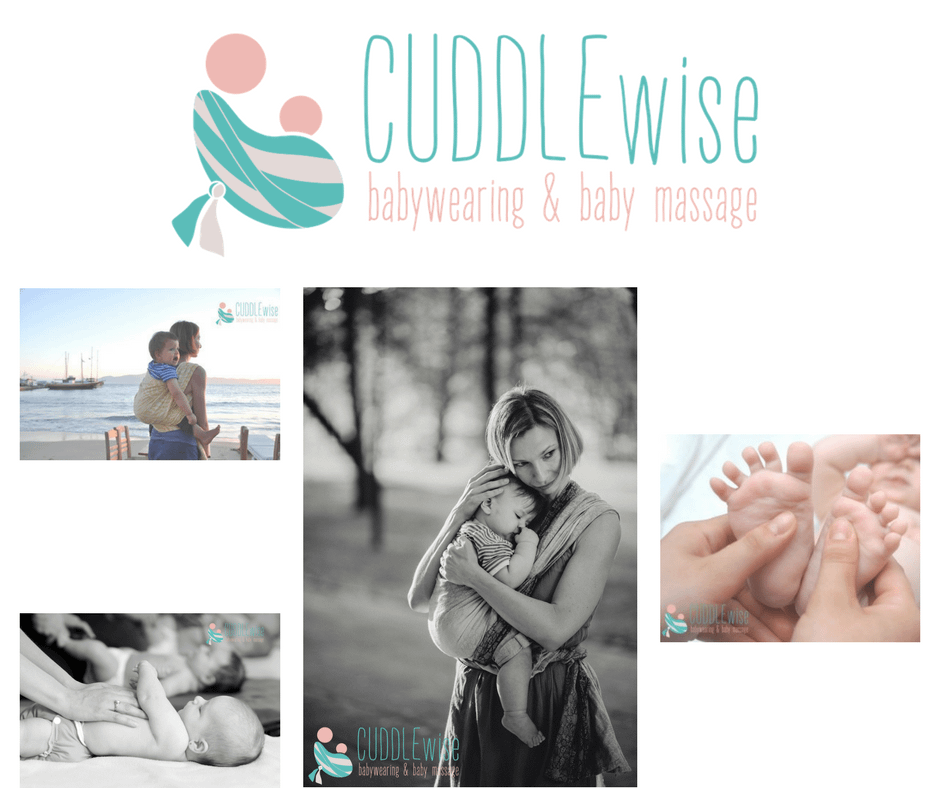 At CUDDLEwise Babywearing and Baby Massage, Gosia shares her knowledge and gives support to Mums and Dads, helping them build a strong connection with their babies.
As a Babywearing Consultant she can help you choose the right carrier, sling or wrap, taking into account your needs and the developmental stage of your baby. She offers group and individual lessons during which you may learn how to use a carrier safely and correctly. You can also rent a carrier for a trial period, or buy it when you feel confident it works for you.
Baby massage is a traditional way of relieving baby's pains, helping them sleep better but also bond with the Parent. As a Certified Infant Massage Instructor, Gosia also teaches parents the strokes of the massage during group or private lessons, helping them discover many benefits of this beautiful practice.
Gosia will be on hand on the 29th to answer your babywearing questions and demonstrate her range of slings for rent or sale. She can also tell you more about her baby massage classes.
You can find Cuddlewise online here and on facebook here.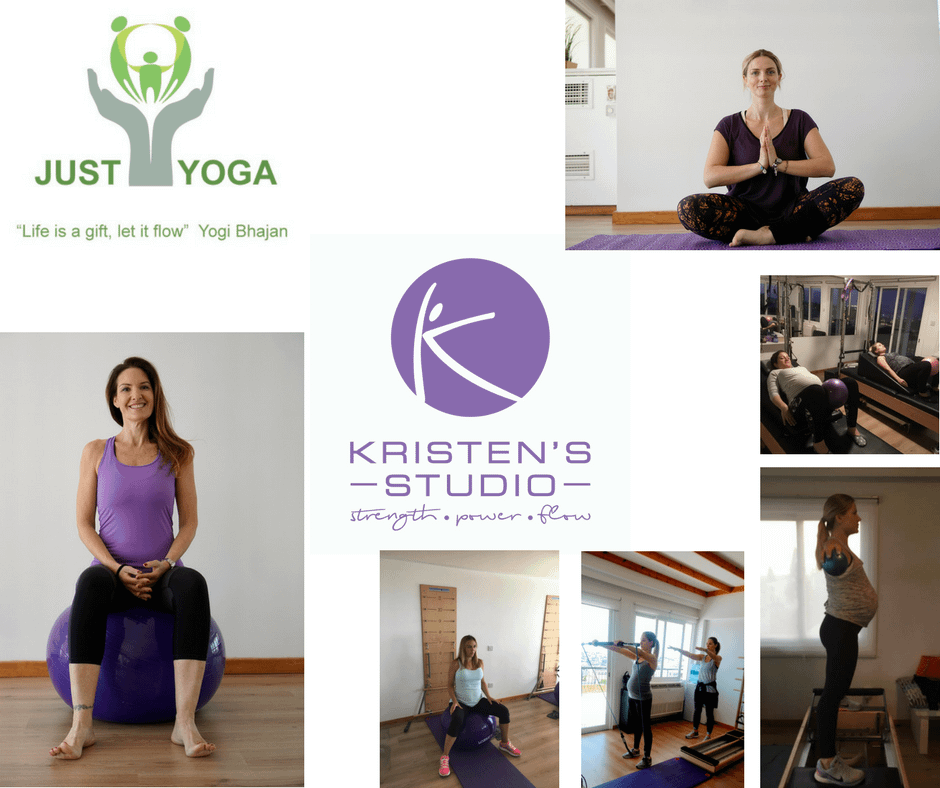 Kristen's Studio is a leading 'Women's only' Fitness and Pilates Studio with highly qualified instructors, in a warm atmosphere.
Offering both classic and functional Pilates, with a range of 'state of the art' equipment, the studio caters for specific areas of fitness and rehabilitation. Private and semi-private classes are ideal in giving greater attention to detail and form and many doctors recommend Kristen's Studio to complement the work they are doing with clients. However, most come for the general fitness, health benefits and for the pure enjoyment of it.
In 2017, Kristen expanded not only offering private/semi-private Pilates and TRX but group fitness classes such as Pre-natal, Kids, Aerial and Hatha Yoga, Barre/TRX, teenagers, pre/post-natal Pilates and fat burning functional cardio workouts. There are also nutrition and fitness packages to support everyone along their way towards a healthier body and stronger mind.
Kristen is a UK 'Women's' Wellness' Specialist addressing cancer, osteoporosis, menopause, and pre and post-natal Pilates (healing diastasis recti, C-section and symphysis pubis dysfunction PSD), and has completed the 'Pink Ribbon Programme' for breast Cancer, offering post-operative workouts. Kristen will be certifying Master Classes for 'Balanced Body' in the near future.
Justyna has been teaching yoga since 2011, completing various specialized yoga trainings (pregnancy yoga, children's yoga, yoga for women and anatomy yoga) all over the World. Justyna has completed two Hypnobirthing teacher trainings in the UK: KG Hypnobirthing and The Wise Hippo Birthing Programme. She has successfully delivered these techniques through pregnancy yoga and antenatal classes to many couples. She currently teaches pregnancy, kids yoga and The Wise Hippo Birthing Programme at Kristen's studio.
Justyna will be presenting the Wise Hippo Birthing Programme at our 5th Mums 2 Be & Baby Day in the Executive Boardroom of the Londa Hotel at 11:00 – 12:00. Places are limited so best to book early to avoid disappointment. You can find her facebook event "Change your mind about birth" online here.
You can find Kristen's Studio online here and their facebook page here.
Renowned Dietician and Clinical Nutritionist Anna Cortesi will be on hand to answer your pre- and antenatal nutritional questions, as well as to present her new business venture – Nutribar – a modern daily meal delivery system that will change the way you look at "healthy" food, while helping you acquire and maintain a balanced diet.  If you are a vegetarian or vegan, or perhaps have a preference for a paleo diet… they can help you. With its versatile menu, Nutribar can meet all the nutritional preferences
and special requirements of each individual. There is no reason to plan your meals ahead anymore, to shop for food or even cook, as they prepare all the meals and snacks of the day, just for you, so that you can finally concentrate on having a better quality of life without having to worry about the foods you consume every day.
You can find Nutribar Limassol online here and on facebook here.
WHEN and WHERE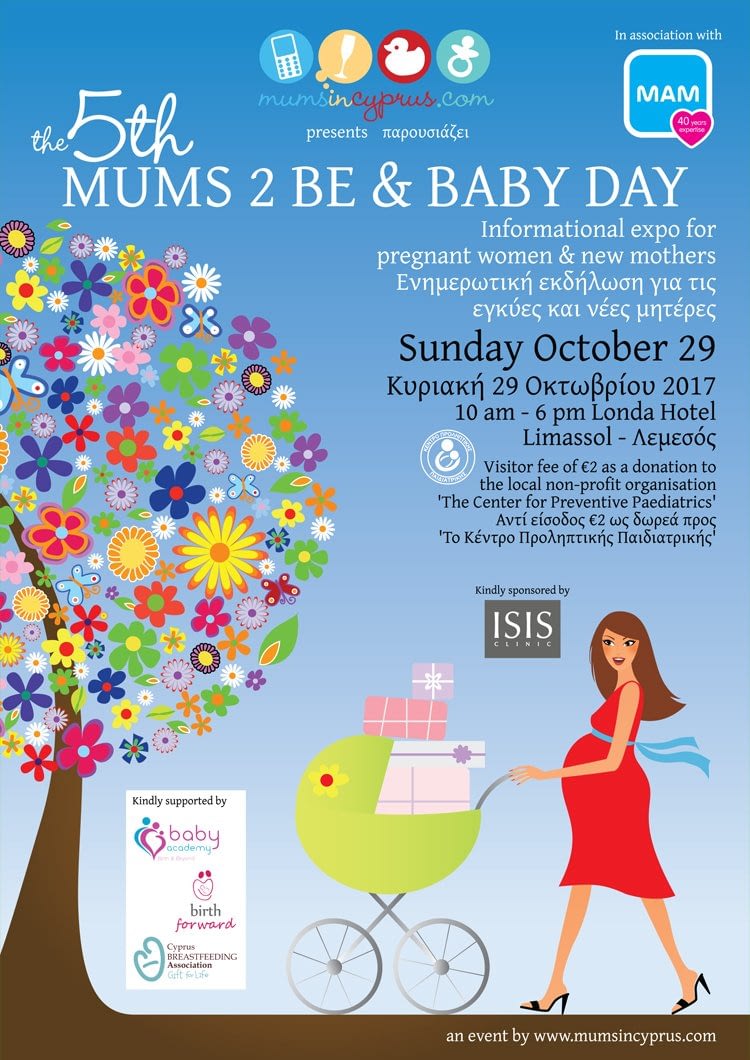 Click here to go to our Event page on MiC and on Facebook.
Read more about our Partners, MAM Cyprus and ISIS Clinic Nicosia, click here.
Click here to meet our Supporters, the Cyprus Breastfeeding Association, Birth Forward Cyprus and Baby Academy Limassol.
Click here to see the fantastic range of maternity/new mum/baby & toddler products that will be on sale at our 5th Mums 2 Be and Baby Day, from our small local businesses and Work at Home Mums (WaHMs).