It's part four of our Marathon Trading series of family-friendly, must-have inventions! We are delighted to present to you another wonderful 'free from nasties' product, the Baby Bath Support from Angelcare.
With its incredibly sturdy, hygienic, ergonomic and safe design, this bath support does exactly what it says on the tin (well, packaging in this case): it fully supports your baby in the bath.
While this may seem obvious, you may also know that not all baby bath support seats are created equal. This one is clearly superior and safe in every possible way, taking the worry out of bath time.
Here are the facts:
no nasties or toxins – no Benzyl butyl phthalate (BBP), no Bisphenol A (BPA), no Diethylhexyl Phthalate (DEHP) and no Dibutyl Phthalate (DBP) either
because the bath support is made with mesh material that allows water to drain easily from the bath support and dry quickly, it is mould and mildew resistant
the top layer of soft material warms quickly to the bath water and baby's body temperature
the ergonomic design provides optimal support and keeps your baby perfectly centered, keeping it from rolling, slouching or falling sideways into the water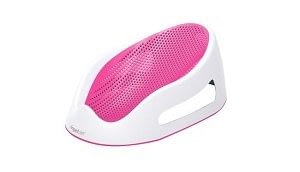 But, as we always say, you don't need to take our word for it. That's why we have our magnificent MiC Testing Team test these products in real-life situations, with their babies.
Anne Marie is one of the Angelcare Baby Bath Support testers, she loves 'the modern, contemporary look of the seat and how light it is to carry, but sturdy at the same time. The product looks perfect, is easy to clean and feels so safe and secure when in use'.
She adds 'when using a conventional bath and stand, I've worried so much about being safe while using it, that it has taken the fun out of bath time. I definitely need this seat, as I no longer have to constantly worry whether my baby will be ok, I know that she is safe in the seat because the product is well designed and easy to use. It gives me peace of mind; I can play and bathe my baby safely at the same time.' Overall Anne Marie found the seat was easy to use, the instructions were clear and simple.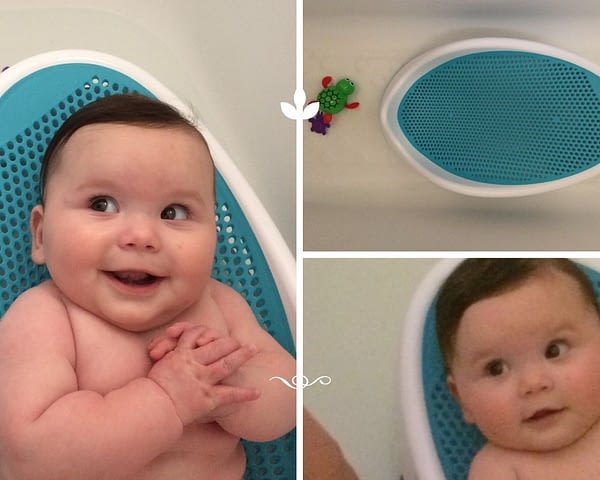 Our second MiC Tester Lucy 'was interested in this product because of its shape and bright colour. It looked like a very stable and secure product for giving a bath to my child.' And once she started using it, she confirms 'I really like the design, the material feels great, no sharp edges. The centre of the product is very soft and comfortable for the baby to sit in. My baby loves this, he sits there very comfortably, enjoying his bath, laughing and moving with his hands and feet. It provides me with ability to enjoy bathing my baby with security.'
Would Lucy suggest the bath support? 'I would definitely recommend this product to another mum. Especially if you have your first baby, this product gives you pleasure, security and you do not have to worry about drowning your child. You can wash him with shampoo and foams and because he sits so securely and comfortably you can easily wash the soaps out without the help of your husband or other members of the family. Your baby will like it for sure, as they feel comfortable and secure sitting on this inside the bathtub'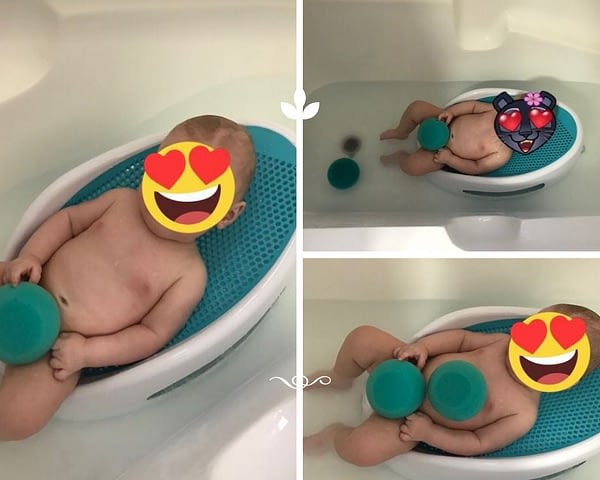 Well, you heard it here first 😊
Go ahead and place the Angelcare Baby Bath Support on your list of your baby care 'Must-Have' items, you will not regret it. After all, nothing is more important than the safety aspect in everything we do for our children!
You can find this product at New Baby City, Mamatoto and Mothercare across Cyprus, as well as online with WaysExpress.com. They all stock them in Pink and Blue.
But if you would like to try your luck at winning one instead, stay tuned! Thanks to the generous team at Marathon Trading, we're giving you a chance to win one of two Angelcare Baby Bath Support seats in our upcoming MiC Members-Only Exclusive #WednesdayWin competition!
p.s. you're welcome!