This week's showcase from the Marathon Trading range of family-friendly items is one that you and your family will have a use for, regardless of the age of your children. Introducing: Kinder by Nature Wipes, made by Jackson Reece.
Oh, hang on…I can hear you say 'Wipes? Wipes?'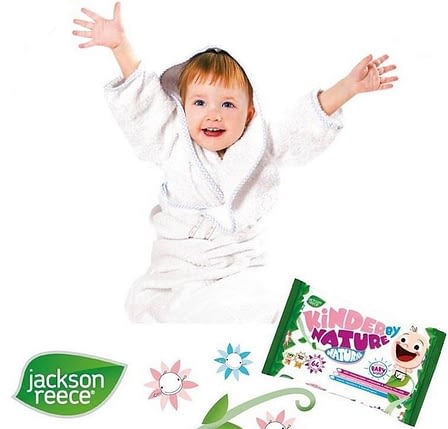 Relax.
They're not just any wet wipes.
They are fully biodegradable, all the way down to their packaging. These wipes are organic, hypoallergenic, not tested on animals and free from nasties such as harsh chemicals, parabens and other irritants. They are pH balanced, made from natural ingredients, contain aloe vera and purified water.
Really.
And because we have such a fantastic team of MiC product testers, we asked them to tell us what they thought of the Kinder by Nature wipes.(no, the little kid in the picture isn't one of them, but he's cute! And happy!)
Anthi was delighted to receive the wipes as her testing product: 'Upon reading biodegradable, organic aloe vera, paraben free and the rest that is stated on the pack, I just knew I would love them! Exactly what I love using for my son and myself too.'
It seems our timing was perfect, as Anthi's son had diarrhoea during the testing period. 'Even though they are biodegradable, they were as good as the synthetic wipes, meaning the diarrhoea was not passing through the other side of the wipe so my hands were clean.' (hmmm, it seems these wipes were truly tried and tested!!!)
Anthi added 'as my son is still in diapers, we need wipes all the time and anything that touches his skin cannot have a negative impact. We also use them to wipe his hands and face. I have already recommended this product because we love the 'Kinder by Nature' wipes. The organic status is what most of my mama-friends look at the moment, especially for their babies' skin'.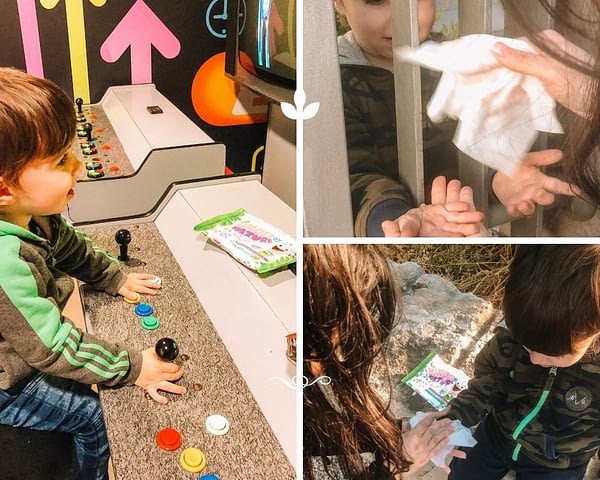 Nasia particularly liked that the wipes had no chemical ingredients and no perfumes and that 'the package design is attractive and that "Kinder by nature" gives you the full info about the product. It's very positive that using it on baby's skin doesn't leave soapy moisture like similar products. As a concerned parent, I always try to find and use products that are harmless for my kids and contain as many natural ingredients as possible. Having in mind the environment, and the upcoming regulations about waste, I try to find products that can be recycled or at least compostable, so the Jackson Reece baby wipes are perfect!'
Sarah loved the packaging and thought the 'wipes felt soft'. She said that 'the fact that they were a natural and 'safe' wipe was the most important quality of the product along with the functionality, as the daily requirement with a toddler can be quite large.' Sarah added 'knowing that the wipes will not fall apart or deposit any chemicals on my daughter is a huge benefit, whether I am trying to protect her skin from food smears or clean her hands from germs through adventures in nature – not to forget the basic essential of cleaning dirty bottoms.'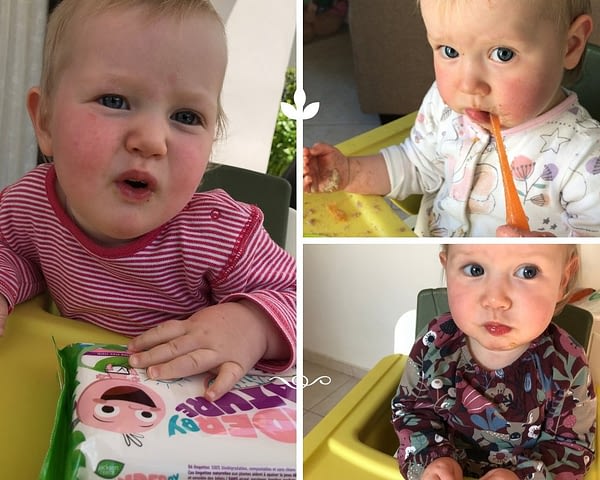 Well, there you have it! Who knows better whether a product is worth recommending than you and your sweet children, dear MiC mums?!
These wipes are obviously another 'Must-Have' item for today's parents and thanks to the generous team at Marathon Trading, we're giving you a chance to win one of three entire boxes of Jackson Reece 'Kinder by Nature' wipes in our upcoming MiC Members-Only Exclusive #WednesdayWin competition!
If you cannot wait to get your hands on this eco-friendly item and want to buy the 'Kinder by Nature' wipes right away, head over to your nearest pharmacy anywhere in Cyprus, to Mamatoto, or to Mothercare. If you are an online shopping fan, you can get them from WaysExpress.com.
Stay tuned!