Of all the products from our Marathon Trading series of family-friendly items, this week's are by far the most intimate ones. It can hardly get more personal than nipples, can it?
Yet, just after we give birth, our breasts – along with the nipples – get touched and squeezed by doctors, nurses, midwives and lactation consultants, making them everything but private 🙂
The breastfeeding period can be hard at first, and new mums often need all the help they can get for the newborn baby to latch properly, feed sufficiently, and for the milk production to be sustainable.
This is where this week's two products come in: Medela's Purelan 100 Lanolin Nipple Cream and the Medela Contact Nipple Shields.
Purelan offers natural soothing care and protection for dry, cracked and sore nipples, so that breastfeeding can go on regardless.
In line with our other 'free from' recommendations, the cream is made from natural medical-grade lanolin. Nothing else. No parabens, additives, preservatives nor fragrance, this is a hypoallergenic product that replenishes natural levels of lipids in the skin. It can even be used on chapped lips, dry noses and dry skin in babies – that's how pure it is…. (Pure + Lanolin = Purelan!)
On to the Contact Nipple Shields then. Not sure what that is? As stated on Medela's website, a nipple shield 'is a thin, flexible piece of silicone that you place over your nipple before breastfeeding to protect it. There are holes in the tip so your milk can pass through to your baby. Some mums worry that having a 'barrier' between themselves and their baby may interfere with the intimacy of breastfeeding, which is why Medela Contact nipple shields have an open section to ensure you still enjoy plenty of that special skin contact.'
That's pretty great! Our MiC Testing Team clearly thought so, too.
Najat is a mother of 4 breastfed babies and found these two products essential for her personal success in breastfeeding. 'The gel is a must to soothe and help me get ready for each feed. The shield is also vital to help me breastfeed successfully' Najat said in her review. She added 'The ease of use and packaging with the box for the shields is brilliant. The Medela brand is well known and the quality has not disappointed. I found the packaging slick and easy to open. The product itself was easy to use.' When we asked whether she would recommend it, Najat replied she only ever recommends things she has tested and used and that are helpful, 'so I would definitely recommend these'.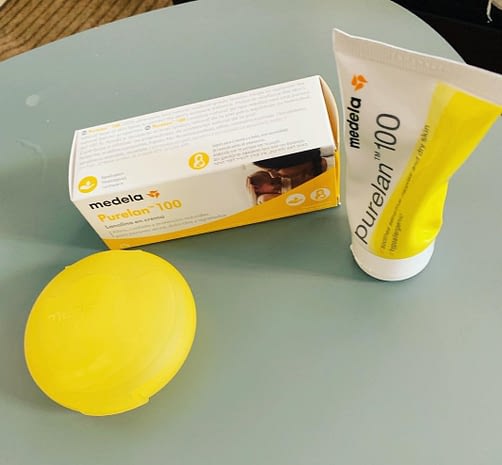 Another delighted tester of the silicone nipple shields is Desi, who relies on Medela's experience in breastfeeding. She trusts the brand and praises the quality and reliability, adding 'especially the nipple shields, which I happened to use since before taking part in this test, allow me to breastfeed my baby.'
Due to the nature of these intimate products, our testers obviously did not send us lovely photos of their nipples, so it is our pleasure to provide a couple product shots instead.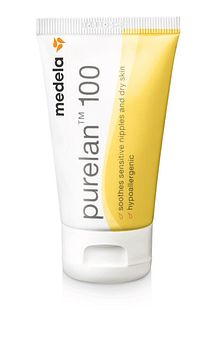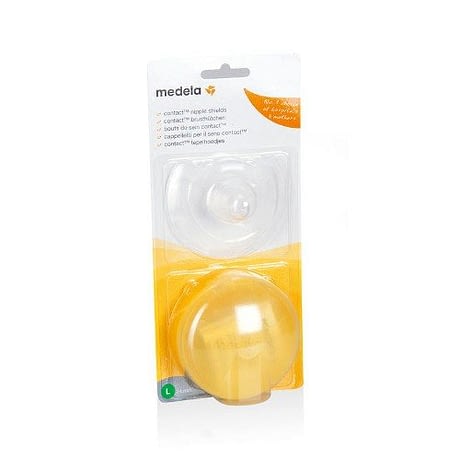 As with our previous Medela products, the amazingly efficient electrical Swing breast pump and the high quality, indispensable breast milk storage bags,Purelan and Contact can be found at pharmacies across Cyprus, New Baby City, Mamatoto and Mothercare, as well as online with WaysExpress.com.
And yes, thanks to the endless generosity of the team at Marathon Trading, these two breastfeeding savers will be the up for grabs in our next MiC Members-Only Exclusive #WednesdayWin competition!
Aren't you glad you've found us? 😊