The final product from this series of superb products from the Marathon Trading portfolio is one for the entire family. No matter how old our children are, no matter how old we are, there's a SIGG Bottle in the vast range of available designs for everyone and for every area of life.
These high-quality bottles don't really need much introduction, as they have always enjoyed a special, iconic status. They are swiss-made, beautifully designed, practical, eco-friendly and of course they are BPA-free, in line with our other 'free from' recommendations.
For anyone looking to eliminate the use of plastic bottles for staying hydrated on the daily go, the SIGG bottles are a clear choice for their durability, sustainability and safety.
As is customary for our Products of the Week, the SIGG bottles underwent thorough inspection from the trained eyes of our MiC Testing Team.
Memnia's first reaction was great: 'the SIGG water bottle has wonderful, vivid colours and playful graphics and animations on it. My son loved Donald and Pluto and kept the bottle with him at all times the first couple of days, in order to show it around.'
Once they started to use it, the family found that 'the water bottle is very easy to use (open, unlock and lock lid), even for kids. Liquid does not leak (if in the locked position) and it is also very easy to wash.'  Overall, Memnia loved it: 'easy to use and carry, practical, easy to wash, beautiful designs, quality materials and definitely of hard-wearing quality.'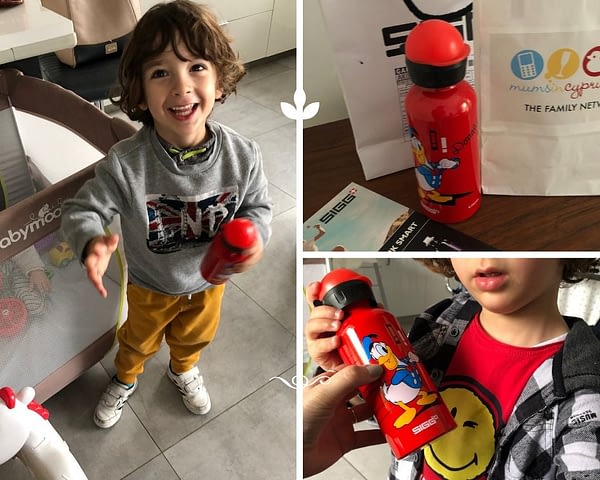 Another happy tester was Emma's son, who loved the bottle so much, he took it with him to bed 😊 Emma particularly liked that 'the football themed cap makes the bottle stand out as different to the standard designs,' and that the twist cap means kids open the bottle with their hands and not their teeth! (good point, Emma!). Since a reusable bottle is essential for school and trips out the house, Emma recommends the SIGG bottle for its good quality, and the fact that lots of design options are available, which will please all children.
In MiC Tester Bhrona's house, the Minnie Mouse version of the SIGG bottle was a huge hit. The girls loved 'the bright colours and the shape of the bottle. It wasn't too big and bulky'. Bhrona added 'I liked the twist to open and close the drinking part, as well as the click lid. It was very firm and clicked into place. My daughters need to take water to school with them. This is perfect for small hands, no need to keep buying small plastic bottles!'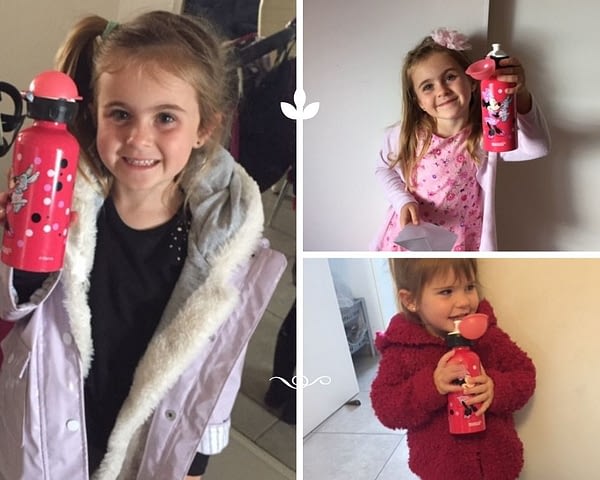 If you weren't already convinced that SIGG High Quality Water Bottles are a fantastic choice, you probably are now, right? Thought so, that's why we're informing you that you can find them next time you're shopping at Public, Mamatoto or Mothercare. Select pharmacies also stock SIGG products. Do you prefer online shopping? WaysExpress.com has them.
Alternatively, you are welcome to wait some days and see if you will be the lucky winner of one of three SIGG High Quality Water Bottles grabs in our next MiC Members-Only Exclusive #WednesdayWin competition!
Because yes, the team at Marathon Trading have been generous again. 😊