New week, new #WednesdayWin!
After the runaway success of our previous competitions in the Marathon Trading series of brilliantly useful and totally recommendable products, here comes #WednesdayWin number 5: your chance to 1 of 3 sets of the Medela Purelan Nipple Cream and Contact Shields!
Clearly these two nipple saviours are destined to be a new mum's best (breast) friend, as our delighted MiC Testing Team reviewer testimonial shows: breastfeeding can go on, regardless of…everything!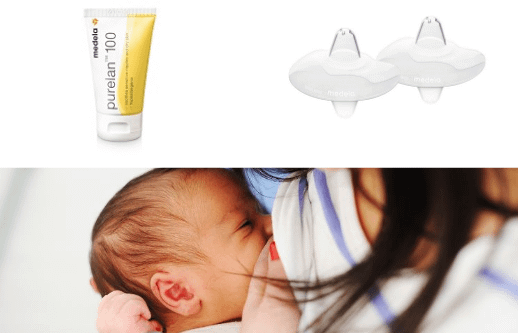 The Purelan cream has one single ingredient: medical grade lanolin, whereas the Contact Nipple Shield is made of thin silicone. Both are effective tools for mums to better handle babies with latch-on problems, or for flat, inverted and sore nipples.
To find out more about how you can improve your breastfeeding experience, have a look at our previous post on this topic.
Medela to the rescue!
Entering the draw is easy and possible as of today, but be quick, this competition is only open until Monday, June 10!
How can I win this amazing prize?
To enter the competition, simply email: carine@mumsincyprus.com with 
"Medela Purelan Nipple Cream and Contact Shields" in the subject line.
Please also provide us with:
Your full name
The town you reside in (in Cyprus)
Your mobile telephone number
THE COMPETITION WILL CLOSE ON MONDAY, JUNE 10 2019 AT 17:00!
The winner will be drawn and announced on or after Wednesday June 12th.
The Medela products will then be sent via courier to the lucky winner!
As with our previous Medela products, the amazingly efficient electrical Swing breast pump and the high quality, indispensable breast milk storage bags, Purelan and Contact can be found at pharmacies across Cyprus, New Baby City, Mamatoto and Mothercare, as well as online with WaysExpress.com.
Good luck