If you haven't yet visited The Family House in Nicosia, make sure you do. Nestled in the quiet residential area of Acropolis, just off the centre of Nicosia, it is a little haven of calm in the capital city. The entire place is lovingly decked-out in wood and beautiful interior furnishings by owners Thomas and Gabriele. From their design, to their food philosophy and lovely cafe… to the creative and inspiring programme of activities they run at their centre, they really are a 'sustainable business', one that aims to foster community collaborations and connections, inspiring and empowering families to learn and grow together.

This saying, borrowed from the homepage of The Family House website, seems to now have even more significance in modern day society, where geographical mobility (increasingly internationally) means the traditional friends and family network is not physically in place when needed most – during the important time of early family development and beyond.
And that is what makes the Mums in Cyprus community so special – a unique mix of parents from so many different backgrounds, experiences and cultures… people who are keen to meet other like-minded parents and share the wonders, joys (and struggles!) of raising a young family, often away from home!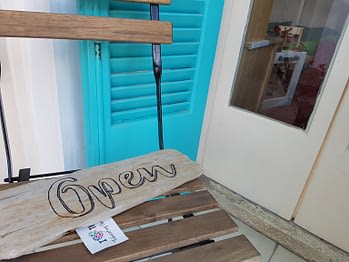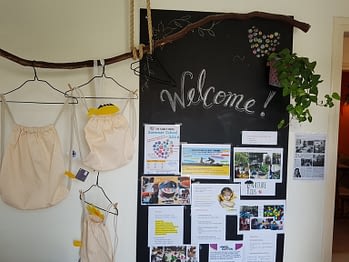 Which is why The Family House in Nicosia is the perfect place, in our opinion, for all our wonderful Nicosia members and those of you visiting Nicosia! It is somewhere that you can: meet friends for a lovely 'sustainability blend' coffee or homemade lemonade and snack while the kids play in the sandpit; join a baby, toddler or pre-schooler class and meet other parents; organise a birthday party unlike anywhere else and a place where you can also find classes and workshops for your older children and feel safe to leave them during their Summer School when you need to be at work.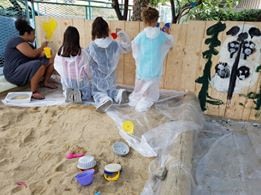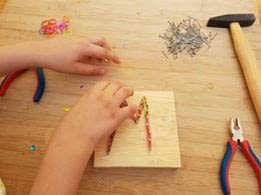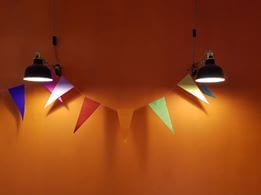 We had a great time at their Open Day yesterday – relaxing in their many seated and comfortable areas; drinking, eating and chatting with the visiting parents and kids; taking part in the workshops and learning more about all the great stuff happening at The Family House!
Gabriele has a strong background in Pedagogic and  Developmental Psychology, Family Counselling, Positive Discipline Training and Ayurvedic Baby Massage. Through her love of nature and play, she encourages creative expression as a means of connecting with others and ourselves. Her partner and co-founder Thomas uses woodworking as his chosen tool to connect, teach and learn with the older age-groups – so much so that he has trained to be able to offer woodworking lessons to children. They are raising a family of four children of varying ages, adding hands-on experience to their impressive portfolio of professional skills.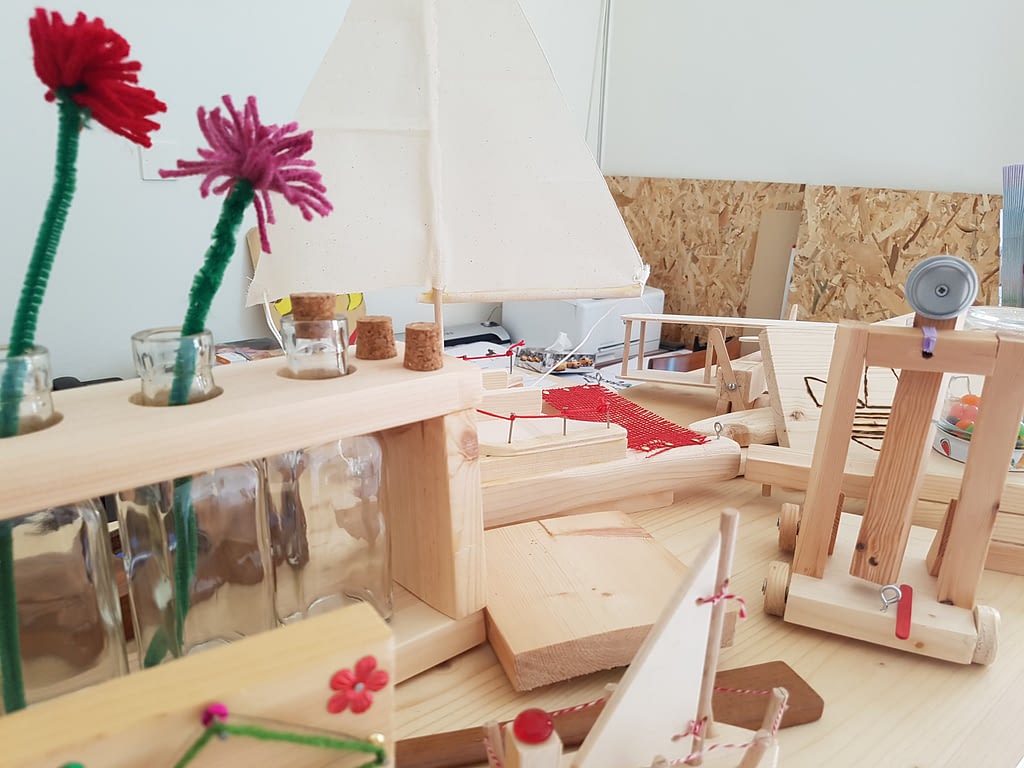 The Family House has areas of interest for all ages: a front outdoor area with sandpit, wooden house and toys; two indoor play rooms – one with books and stimulating toys and a open-plan soft-floored area for the baby, toddler and pre-school classes; a therapy room where Gabriele conducts her workshops and classes… an indoor cafe and outdoor shaded area… an art room… and a shaded outdoor workshop, kitted-out by Thomas, with the child obviously at the centre of its design (steps for the participants to reach the massive central, shared workbench; individual workstations; child-sized safety tools, goggles and Family House aprons).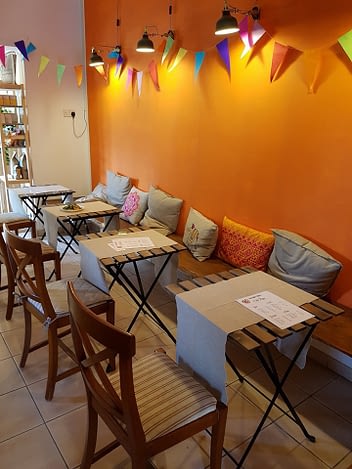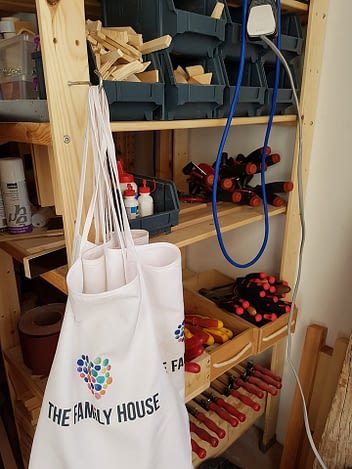 With interactive playgroups and music classes for babies, toddlers, pre-schoolers… art, nature and wood workshops for primary-school children and teenagers… a unique place for birthday parties and celebrations… a child-friendly location to stop and have a coffee with friends while your kids play… seminars and group sessions for parents to learn more about positive discipline, parenting, nutrition and more… plus the opportunity to book the space if you run your own pregnancy, baby or family-friendly classes… The Family House really has it all.
We'll be visiting them again soon… we hope to see you there! 🙂

Opening hours:
Monday – Friday: mornings open during classes/workshops and afternoons open for all between 2.30pm – 6.30pm.
Saturday: mornings reserved for Birthday Parties; afternoon open between 2.30 and 6.30pm
Sunday: Closed
You can find out more here on their website, Facebook & Instagram pages or you can contact them directly via phone, email or their FB page:
Address: Kastoros 8, Acropoli, Nicosia, Cyprus
Phone: +357 22 262900
Email: info@the-family-house.com