It's #WednesdayWin time again!
You probably knew this was coming 😁 We presented these amazing wipes to you in our detailed MiC Testing Team review last week and now you have the opportunity to win an entire box of them!
Thanks to the incredibly generous team over at Marathon Trading, they kindly donated not just one box, but 3 for our lovely MiC Members to win!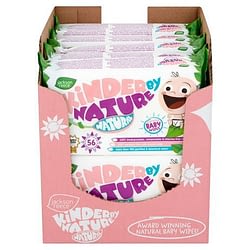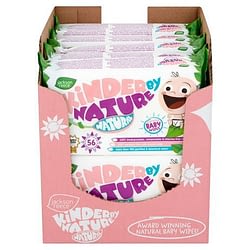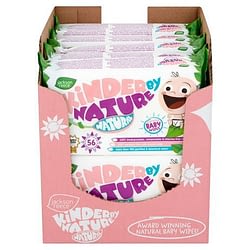 Quick maths then: 1 pack of Jackson Reece 'Kinder by Nature' = 56 wipes, and with 12 packs contained in each box = 672 wipes!!
That's a whopping 672 times that you can wipe away whatever you please, where ever you please, safe in the knowledge that you are using a product that's certified biodegradeable and compostable cloth, which is made from 100% organic wood pulp, with certified organic Aloe Vera, and has more than 99.9% of the ingredients that are derived from vegetable or plant extracts.
That makes this Mother Earth loving product also suitable for use by vegans, and thanks to it being hypoallergenic it is suitable for children with eczema and sensitive skin.
What are you waiting for? Enter the draw to win one of 3 boxes of Jackson Reece 'Kinder by Nature' wipes as of today, but be quick, this competition is only open until Monday, May 27!
How can I win this amazing prize?
To enter the competition, simply email: carine@mumsincyprus.com with
"Jackson Reece 'Kinder by Nature' Wipes" in the subject line.
Please also provide us with:
Your full name
The town you reside in (in Cyprus)
Your mobile telephone number
THE COMPETITION WILL CLOSE ON MONDAY, MAY 27 2019 AT 17:00!
The winner will be drawn and announced on or after Wednesday May 29th.
The wonderful wipes will then be sent via courier to the lucky winner!
Just in case you don't want to wait until the 27th and prefer to go and buy these skin-friendly wet wipes right away, you can get them at Mamatoto, Mothercare, WaysExpress.com and in all pharmacies across Cyprus.
Good luck