Healthy sipping for weaning and beyond! Babycup First Cups are mini open cups, designed to encourage proper sipping – which oral healthcare professionals recommend should be encouraged as early as possible.  Created following extensive research with little ones and with the health professionals who advise families on what cup to use, Babycup First Cups are perfectly proportioned for little hands and mouths.  Endorsed by dentists, orthodontists, health visitors and oral health promoters as the healthy cup choice for babies and young children. Great for supporting oral health, fine motor skills and independent feeding.  Also suitable for cup-feeding infants in times of feeding challenges such as latch issues, bottle-refusal, cleft or tongue-tie. Non-toxic, BPA-free, phthalates-free, durable, dishwasher-safe and steriliser-safe, they are multi award-winning in the UK and the USA and highly recommended on social media and parenting forums. 
Made in the UK and now available in all Mothercare stores in Cyprus.
P.S. Also very easy to clean!
We've got three of the Babycup multipacks to give away! 
Simply email kat@mumsincyprus.com with "Babycup" in the subject line.
We will be drawing winners throughout the whole month: the Pink pack on the 9th; the Blue pack on the 16th and Multi-colour pack on the 23rd August!
To read more about Babycups and why they are so good for your babies and toddlers, click here to read our MiC Exclusive.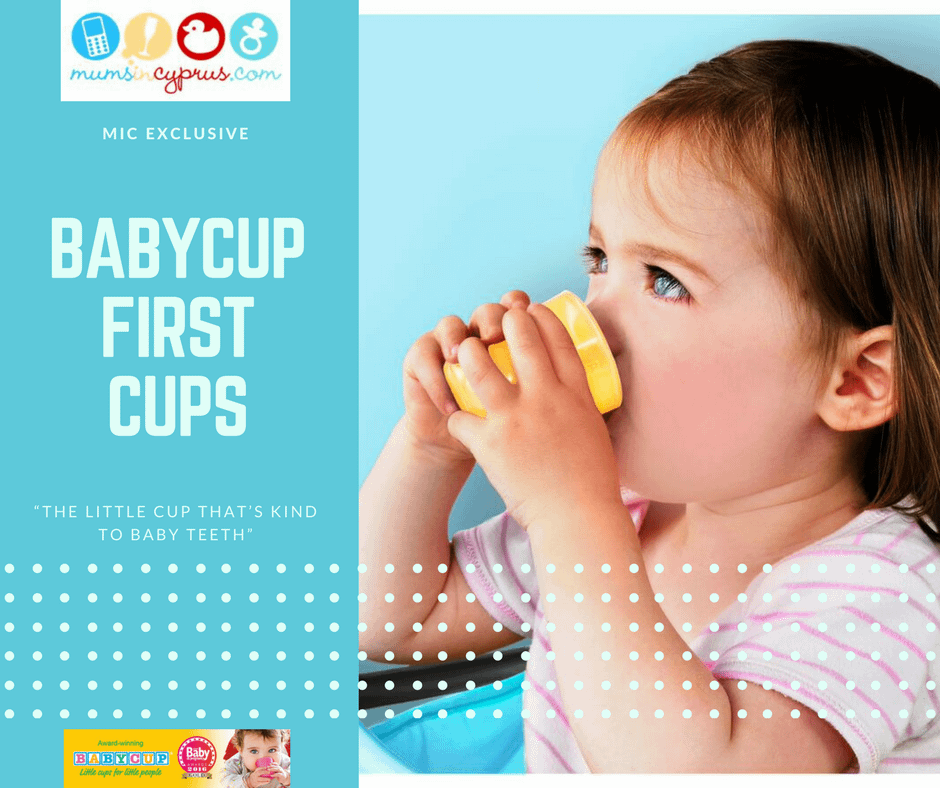 And if you haven't done so already, read more about the Babycup founder, Sarah Keel in our Spotlight Interview and how she started her home-based business from scratch.