If you've come from our MiC Product of the Week post here, we don't need to get in to all the technical stuff about these great, portable, easy-to-install/use/clean & maintain water filters… or tell you about how safe and hygienic they are; made in Britain and stocked exclusively in Cyprus by Karma Water… no need at all to tell you all about how they have an anti-bacterial matrix integrated, which inhibits bacterial growth on the filter… or how effective that activated carbon block is at removing chlorine, parasites and contaminants from your tap water!
Nope… we'll just tell you HOW YOU CAN WIN one of these beauties for yourself!
We have TWO of these to give away to our lovely MiC members:
– 1 HCS counter-top water filter Stainless Steel Housing Ceramic Doulton®*;
– 1 HCP counter-top water filter Plastic Housing Ceramic Doulton®*;
– plus, a third member has the chance to win a 40% discount voucher on their choice of either the Stainless Steel or the Plastic Housing Doulton® counter-top water filters*!!!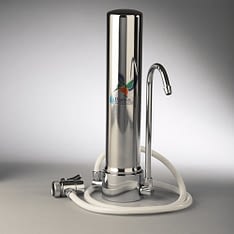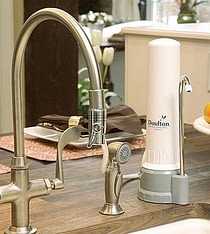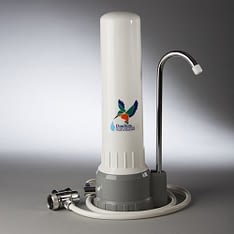 For a chance to win one, simply email: kat@mumsincyprus.com with
"KARMA WATER" in the subject line.
Please also provide us with:
Your Full Name
Your Address and
Your mobile telephone number
The competition will close on Wednesday June 13, 2018 at 17:00.
Once the winners have been drawn, on or after Wednesday June 13, 2018, we will inform you via email and you can go to your nearest Karma WaterShop to claim your prize. They have branches in central locations in Nicosia, Limassol and Paphos and you can find their details on their website here.
If you'd like to take a look at all that interesting technical stuff about how good these DOULTON® Ceramic Filters are, you can read more about them in our MiC Product of the Week post here.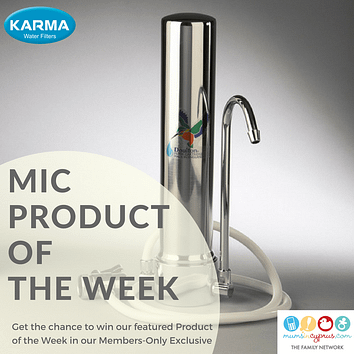 *DOULTON® Ceramic Water Filters require a simple DIY installation. Should you have any difficulties however, Karma Water is happy to send one of their technicians over to your house which would incur a small charge x