There is no greater power than a mother's love ❤️
What began with Greta Thunberg's solitary and recurring Skolstrejk för klimatet ('School strike for the climate') protest outside the Swedish Parliament in Stockholm has grown into the global 'Fridays for Future' movement of our young people, all in the space of just a few months.
This inspirational, by now firmly established, weekly movement has not only mobilized children and teenagers all over the world, but has also sensitized a group of mothers in London eager to strengthen the initiative.
'Mothers Rise Up' was launched in support of these protests last month, and now this initiative has also arrived in Cyprus thanks to the wonderful Natasa Georgiou. Natasa, together with Ismini Paphiti, recently appeared alongside Nicolas Berry of 'Youth for Climate' on Thekla Petridou's Sigma TV morning show to share the mission of Mothers Rise Up. You can view the clip here (in Greek).
The wish is  to remain an independent, informal group of mothers, growing and spreading throughout the world, with sole motivation the love for our children. The effort is directed at raising awareness, to mobilize and act for the benefit of all of us for the good of our planet.
We have no time to waste, especially not here in Cyprus
This island is our home, our children were born here. We love it and want nothing but good for the people and the land. But our politicians are failing the climate goals they committed to in 2015 by signing the Paris Climate Agreement. Despite the fact that we are a small community and therefore, by definition, should need less time to communicate and implement new laws and directives, our goverment is stalling as if the facts were not alarming enough. Science is speaking and we're not listening.
As citizens of this wonderful country we have a voice. We must use it. As 'Mums in Cyprus', Kat and I felt compelled to speak up, in the hope to motivate and inspire other mums, and to rally behind this cause…not least in order to show our children that the Power of the People can be a beautiful thing. After all, it is their world now.
Climate change and global warming are real, especially here in Cyprus
According to the 'Climate Change in Impact' report published by The Cyprus Institute , our mediterranean region 'is expected to become a global climate change 'hot spot' based on results of global climate models.'. 
In exact terms, this means that in the period 2020 – 2050 (that's just 30 years! 30 years of our children's future!):
'we will experience an increase in extremely hot summer days with maximum temperatures exceeding 38˚C for an additional two weeks per year'.
'by the end of the century the number of hot days per year in Nicosia will increase by two months, resembling conditions currently experienced in cities like Cairo or Bahrain.'
'given the ongoing decrease in rainfall observed for the last three decades, climate change in Cyprus will result in additional reductions of rainfall of 10-15% by 2050
Direct consequences include:
 more air-conditioning = more electricity consumption and more emissions
less rain = more agricultural failures, less local produce and (even) more forest fires
greater need for water for drinking and irrigation = more desalination plants
The Climate Action Network Europe has published an off-target ranking chart for the EU countries. As you can see, Cyprus is really way off target. Why? Because our politicians are not giving climate change the importance, priority and urgency it deserves.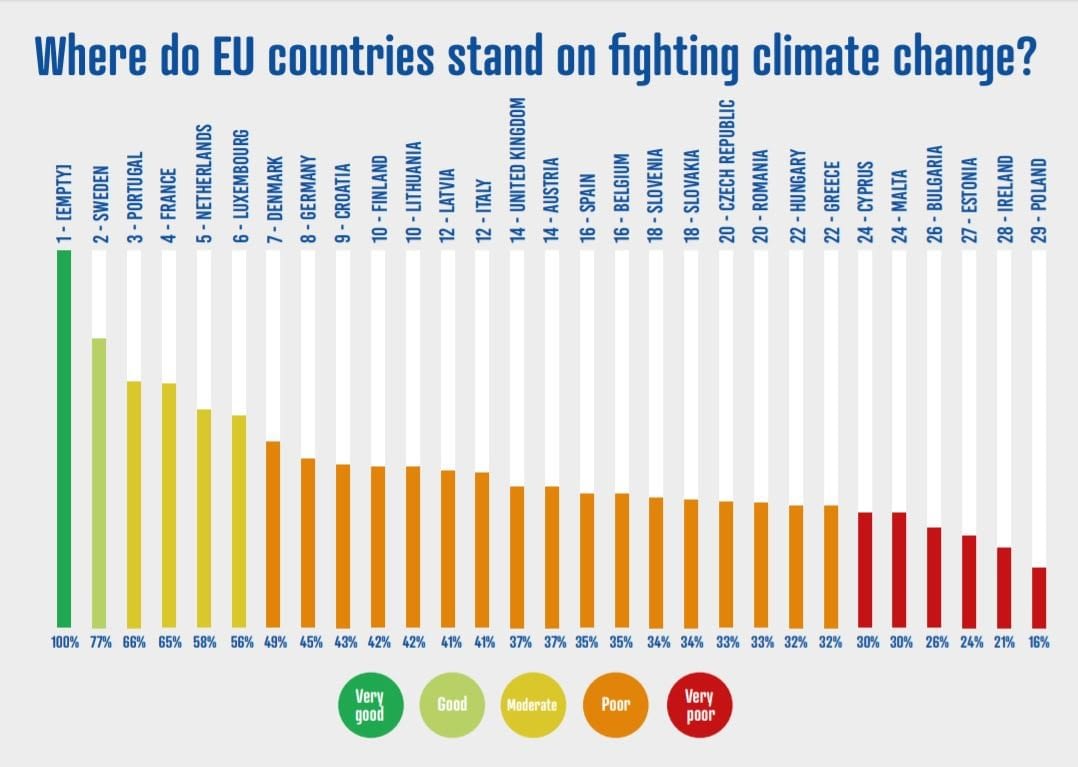 This is why we will march on May 12th in Nicosia, together with Mothers Rise Up, together with Youth for Climate, and together with our children
During the April 21 'Love the Earth Festival' organised by the great NGO Let's Make Cyprus Green (which took place at Limassol's Molos), Kat, Natasa and I were there, representing both Mums in Cyprus and Mothers Rise Up.
We invited members of the public to write and draw their messages for our Cyprus goverment onto the big banner that we will be taking to the march. Children and their parents had lots to say and it was heartwarming to see how engaged so many people were!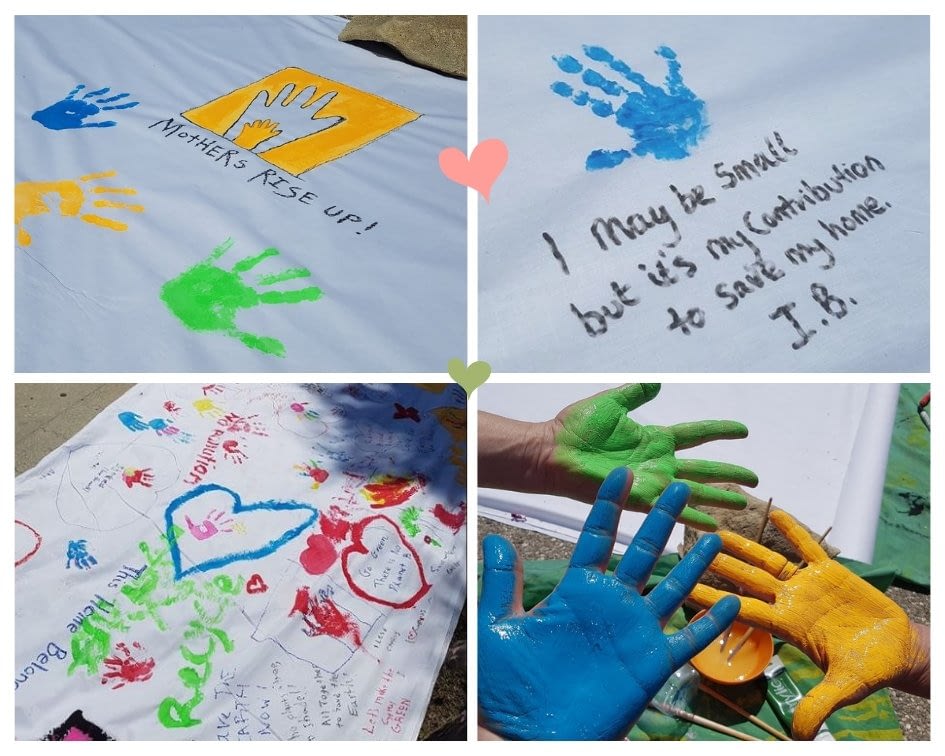 On International Mothers's Day on May 12th, marches and events under the umbrella of Mothers Rise Up and other organizations will be held in many cities abroad, and we will be joining our voice with them.
Come along! We've organised a bus, both for obvious environmental reasons and for pure fun – together is better!!
Find out all about the march here.
To sign up for seat(s) on the bus from Limassol, click here.
In preparation for the event you can join one of the two upcoming workshops for placard making in Nicosia and Limassol this Sunday, May 5th:
The march will be from the House of Parliament to the Presidential Palace and we will file a memorandum, which will focus on protecting the environment in improving the quality of life, both us and our children. There will be a simple ceremony of speeches, songs and a site specific happening.
The 3-page memorandum lists the 5 demands made by Youth for Climate as follows:
Reduction of CO2 emissions and greenhouse gas
Introduction of renewable energy sources
Education on environmental sustainability
Action on clearing away the plastic pollution
Improvement of public transport for the isolated areas
Don't be a Donald, be Gre(a)ta!! Join us!